So I don't have any new variants to announce at this time, but it appears that we have some more information regarding the retro variants that we discovered a month or two ago.
It appears that we have found the main source of the Crystal Whirlwind and Red Camo variants.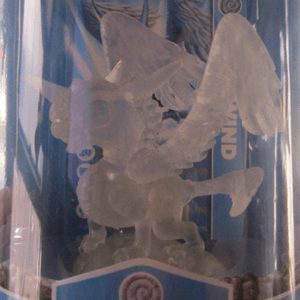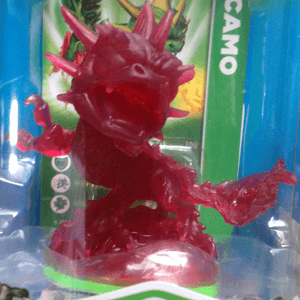 While these two remain as some of the most elusive variants to date, there have been enough appearances that I do not doubt their existence.
So where are these figures coming from?
This past holiday season, chiefly in Germany and the UK, LG has been giving away a special Skylanders Battlegrounds Starter Pack with the purchase of select TVs. This Starter Pack contains a special Portal that will only work with these LG Smart TVs.
This Starter Pack also contains three completely random Spyro's Adventure Single Packs. Some extremely lucky customers ended up receiving one of these rare variants in these Starter Packs. You can read LG's official promotion details here.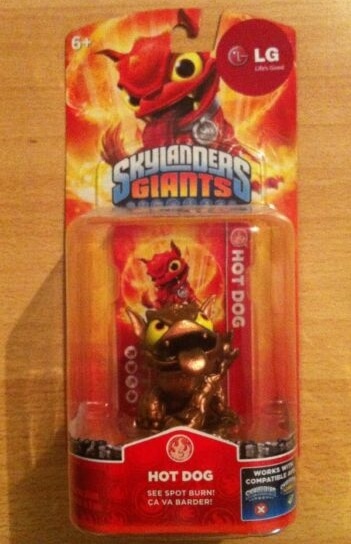 In addition to the two retro variants, some have even reported finding Color Shift Hot Dog. This figure was first seen at E3 in 2013. It was later handed out at Gamescom 2013. Now you can see they branded this box specifically for LG and a few more fans will be able to get their hands on this figure.
———
There was a brief glimmer of hope for these variants when an SCL reader found this special LG Battlegrounds Starter Pack listed on Amazon.de. However, it seems that they will not ship to the USA. Even if they would ship, there's still no guarantee that we would even get a variant in the pack.
While this is all rather disappointing news for those of us that live in the States, it does clear up a few mysteries.
Although perhaps this is good news for some of our international audience. Best of luck to you all.
If anyone here is ever able to get their hands on Crystal Whirlwind or Red Camo, I would love to hear about it.