We don't have a lot of details on this one yet, but it certainly appears as if we will be getting a Portal Owner's Pack for Skylanders Imaginators yet.
Yesterday in Target's Black Friday ad we learned about Solar Flare Aurora and her exclusivity.
Today we get a look at Walmart's Black Friday ad.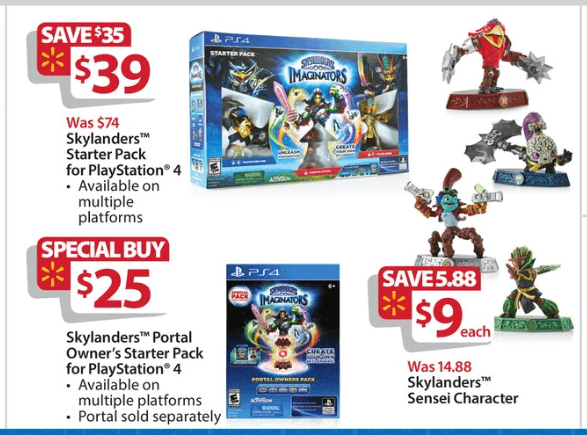 Once again, some pretty good deals going on, but another surprise.
They definitely have a Portal Owner's Pack listed and pictured in their ad.
If we zoom in just a bit, I think you can make out that this pack will come with:
1 Game Disc
1 Fire Creation Crystal
I will assume is the Fire Reactor Creation Crystal that comes with every other Starter Pack.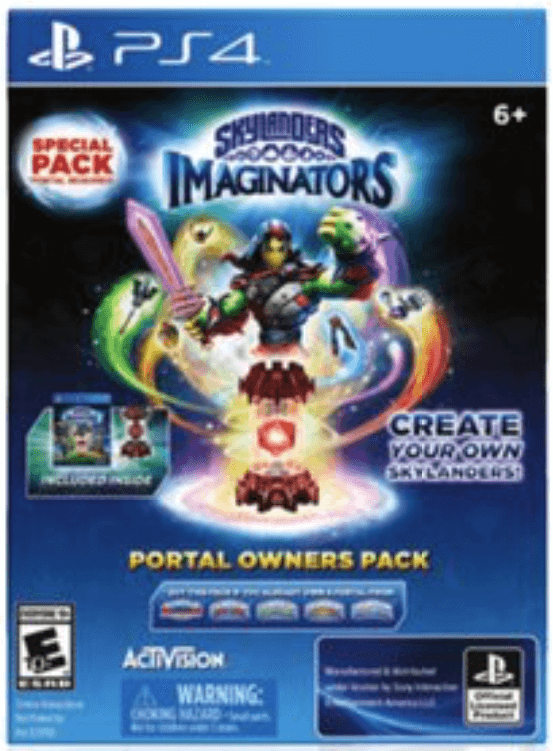 At $25 I would say this is a pretty good value, but then again for just $14 more you can get King Pen and Golden Queen.
What We Don't Know
We don't know if this is a long-term price or if it is a sale price.
We don't know if this is a Walmart exclusive or if it will be available elsewhere.
In any case this is a strange turn of events.
Stay tuned. This could be a crazy holiday season ahead…