Way back in February, I said that I was going to get into doing video this year.
Well, after a lot of procrastinating, I'm finally getting some video out there. Now I think it's safe to say that I'm no natural in front of the camera, but hopefully that will get better with time.
Video Schedule
To start off I thought it would be a good idea to have some sort of publishing schedule. So here's what you can expect:
SCL News – Monday
In these videos I plan to basically recap this week's news.
I plan to keep them short (less than 10 minutes) so you don't have to take too much time out of your day, but you can still get all the news.
For the quickest updates you're probably still better off following SCL on Facebook, but that could change over time.
Walkthrough – Wednesday
I already have a few of these up. I'm working my way through Trap Team now and I will try to catalogue the older games as time permits.
These videos will naturally be longer and I don't expect you to watch the entire thing, but as soon as I get them all tagged it will be very useful for finding that one last item or area you need to get 100%.
SCL Tips – Friday
Then each Friday I plan to provide you with some sort of Skylanders Tip. These tips could include:
Hunting Tips
Buying Tips
Selling Tips
Trading Tips
In-Game Tips
Collecting Tips
I already have a fairly lengthy list of videos I would like to make for this segment. I hope that you will find some of them useful.
The Future
As we approach the launch of the new game, I imagine that there will be other video opportunities and you may start to see videos published on other days.
I'm not going to limit myself to the above schedule if I have more great content I want to share.
Please Subscribe
One of the biggest factors in making this YouTube Channel a success is going to be your support.
If you take just a few seconds to subscribe to my channel, it will not only let me know that I have your support, but it will help get the word out to other casual browsers that this channel is worth taking a look at.
1,000 Subscribers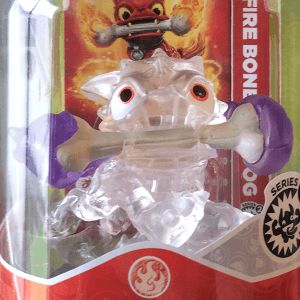 I've been doing some research to try and figure out how to make a good YouTube Channel.
As I mentioned above, the Subscriber Count can drastically affect the success of your channel. They say that your first 1000 Subscribers are the hardest to get.
So I want to get to 1000 as soon as possible.
Here's your incentive to share:
If my YouTube Channel hits 1000 Subscribers by the end of July 2015, I will give away a Purple Flame Fire Bone Hot Dog.
There's the challenge. I sincerely hope we hit the goal.
Good Luck!