As I mentioned back at the beginning of the month, February is anniversary month for SCL. Well today, February 11th, is the actual anniversary of the site.
To celebrate the day, I thought I would try something a little bit different.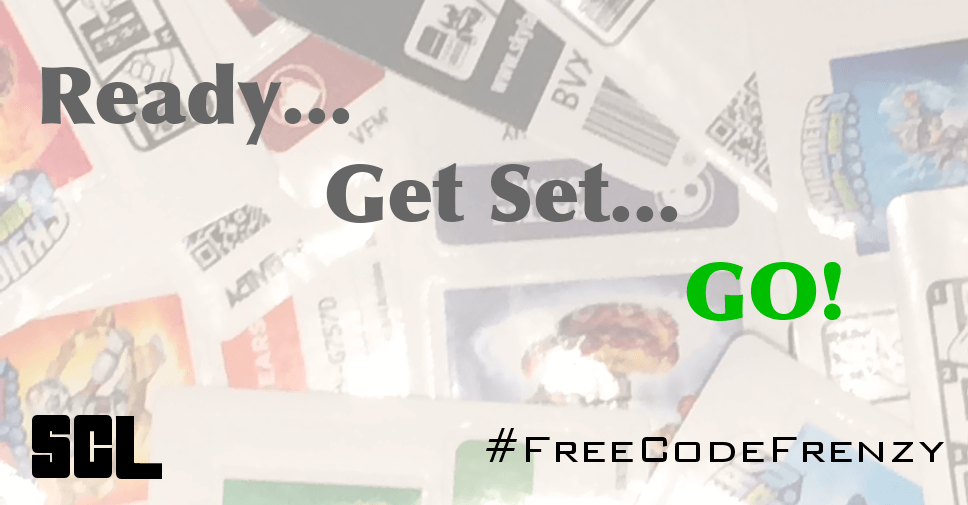 The Giveaway
Throughout the day on the various SCL properties (website, Facebook, Twitter) I will be posting Skylanders Codes.
These Codes can be used in the Skylanders Apps like Lost Islands and Battlegrounds.
Each Code (when brand new) can be used 5 times. There is a good chance that I have already used each Code once, but that still means they should have 4 good uses in them.
The Codes will obviously be available on a first come, first served basis, but the good news is that you won't be limited by the country you live in.
When and Where?
Since this is my first time trying something like this, I will be posting most of the Codes manually. This means that they will be posted at random times during the hours that I am awake (roughly 9AM-2AM Central Time).
As I mentioned above, there will be 3 main areas to keep an eye on:
1) SCL Facebook Page – I will make one post in the morning (linking to this page). There will be a Code at the bottom of the post. I will update that same post with new Codes throughout the day.
2) SCL on Twitter – Just follow SCL on Twitter and watch for new tweets with new Codes throughout the day.
3) The SCL Website – Your first chance at a Code is right at the bottom of this post. I will update this post with new Codes throughout the day. I may even scatter some surprise Codes on other parts of the site, so keep your eyes peeled.
Winners
I don't know exactly how many winners there will be and I don't really have any good way to track them.
So if you're one of the lucky ones that gets a free code today, give me a shout out in the comments below, on the Facebook page, or on Twitter.
Good Luck!
Free Codes
Gusto: J6T4B-8J2JX
Ignitor: N47MY-3XLC4
Thumpling: FJR7J-PZRR8
Wallop: B3L3T-5X5V6
Funny Bone: XTGLR-LS624
Doom Stone: 5P2R7-X9S4P
Jade Fire Kraken: PZD6C-YC3BC