So I thought I should give you a quick update before I go on vacation for a couple of weeks.
We still don't have a lot of information to share, but it's more than the past few weeks.
Skylanders Battlecast
The card game is coming along. Activision took it to Insomnia57 (the UK's largest gaming convention) to demo.
They were handing out the Spitfire and Stealth Elf cards (yes, the same ones you got in the Starter Pack) and they told attendees that we can expect a Spring 2016 release.
So no solid date yet, but it should be coming sooner rather than later.
Skylanders Academy
Speaking of later, the Skylanders TV series will be coming a bit later than anticipated.
It is now slated to premiere in the Fall of 2016.
They are still finalizing which network it will be on, but the writing is done and it sounds like they're starting to record.
We've been getting a lot of information this week from the Head Writer, Eric Rogers on Twitter.
In addition to the release window mentioned above, he's been able to tell us:
10-13 Episodes
30 minutes long
Focus on Spyro
Action/Comedy ("Gravity Falls by way of Futurama")
https://twitter.com/EricRogersLA/status/716861678659305472
If you have a question about the show, feel free to send him a tweet. He's very excited to talk about it and will answer as many questions as he can.
Thrillipede & Buzz Wing
A small glimmer of hope for the last two figures to be released in SuperChargers.
Thanks to Jason over at Skylanders Inquirer, we have these listings from Amazon.it (Italy).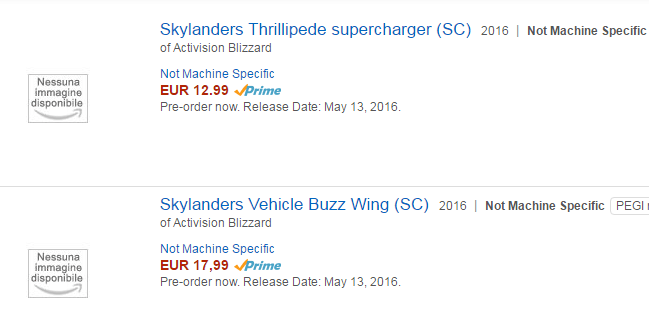 As you can see they have a release date of May 13th listed. Obviously we can't say that this will be the same in the US, but it should be relatively close.
PAX East
Finally, I will be harder to reach for the next few weeks as I take a vacation and end up in Boston.
On April 24th, I will be on a panel discussing toys-to-life at PAX East.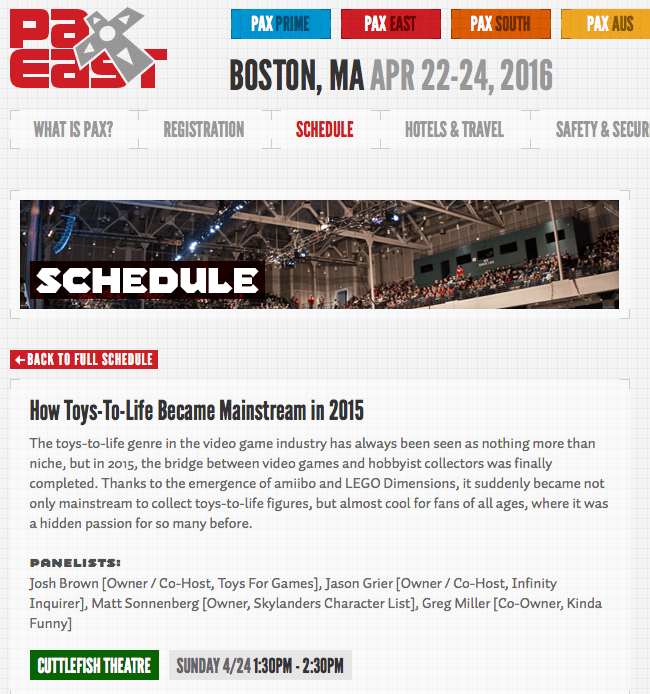 If there are any big announcements over the next few weeks I'll do my best to get a post up here or at least a quick note on the SCL Facebook and Twitter feeds.
Until then…