Not a lot of news, but it's big news.
Thrillipede Update
Still no more releases in the US, but I have a way to get your hands on the figure at a reasonable price.
I have been contacted by an eBay seller in the UK. He got another shipment of Thrillipede in and he knows that we all want to finish our collections.
He ships worldwide and the shipping cost is the same no matter what.
Imaginators Update
Thanks to an image found on GameStop.com, we have some more information on the Crash Edition Starter Pack.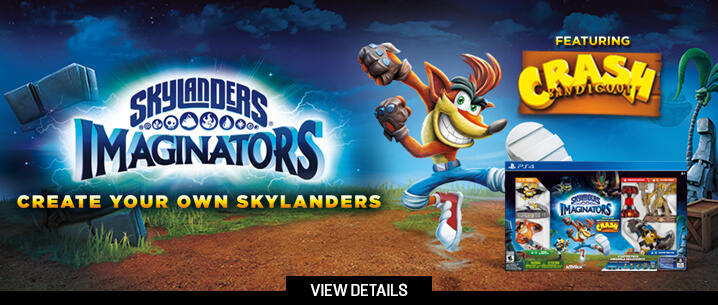 It's a bit small, but fans of Crash Bandicoot should immediately recognize Dr. Neo Cortex.
I wrote a brief article about this earlier today, but we still don't have much information on this.
I am expecting that we will get a lot more information later this week as we move into Gamescom 2016. Stay tuned…
For all the latest Skylanders information, be sure to follow SCL on Facebook and Twitter.
Battlecast Update
Once again the Battlecast cards are at new all-time lows on Amazon.
The Battlecast Starter Pack is still the best value.
But the Booster Box is also at an all-time low.
Enjoy!