Not a lot of news, but it's big news.
Thrillipede Update
Still nothing.
Imaginators Update
We have more evidence that a Kaos figure will be coming to Skylanders Imaginators.
We first saw a pre-order box that advertised an Exclusive Mystery Character.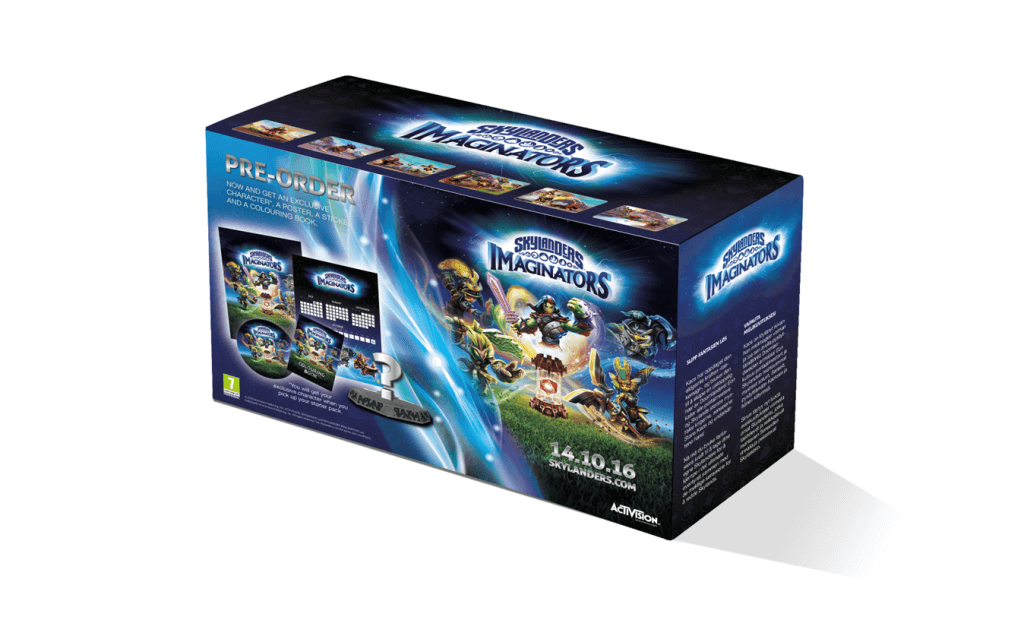 This box didn't give us a lot of information, but the rumors were already flying around about a Kaos figure.
Shortly after that a small Canadian retailer, Microplay, started advertising the Kaos figure as a pre-order bonus.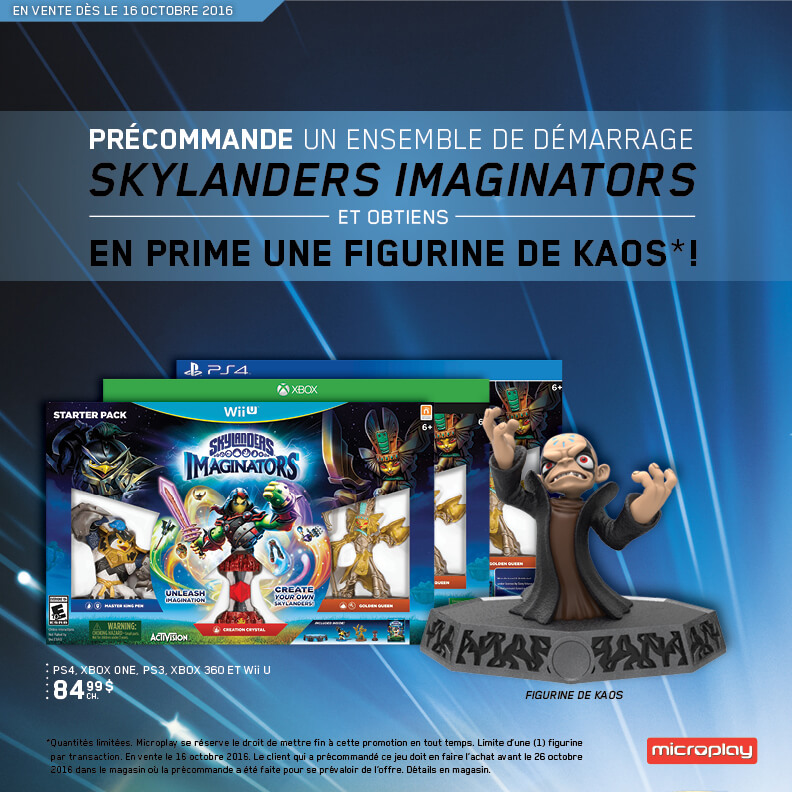 This is the most information we have about the Kaos figure at this time.
We do not have any information about how the Kaos figure will be handled here in the US.
As soon as I have more information you can be sure I'll share it with you.
For all the latest Skylanders information, be sure to follow SCL on Facebook and Twitter.
Battlecast Update
No Battlecast news this week.
However, if you're collecting the physical cards, the packs are at new all-time lows on Amazon.
The Battlecast Starter Pack is the best value.
But the Booster Box is also at an all-time low.
Enjoy!