A surprising amount of little news stories popped up this week. So let's jump right into it.
Wave 3 Vehicles
As I had hoped the Wave 3 Vehicles really started to spread this week. In addition to Toys R Us, they can now be found at Best Buy and at Amazon.
Just in case you forgot, this includes:
Shield Striker
Splatter Splasher
Thump Truck
Sky Action Pack
The Sky Action Pack is still being found this week, but I know some of you are still having trouble finding it.
I would highly recommend checking out Best Buy. This seems to be the most common place that it is being found. If you don't see it on the shelf right away, don't be afraid to (politely) ask an employee if they can look for it in the back.
Best Buy is your best bet right now.
Land Action Pack
Over the past few weeks, we've been able to piece together more and more evidence that we know what is in the Land Action Pack. But today, it is confirmed.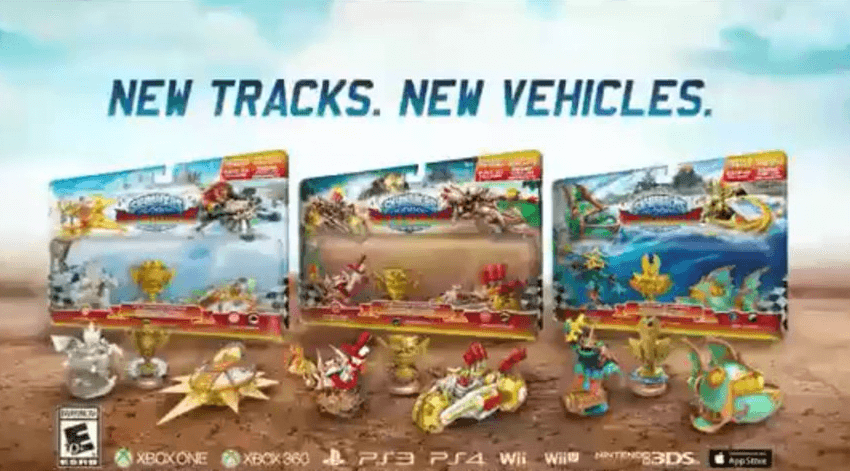 This image comes from the end of a Skylanders TV commercial.
Here is visual proof that Double Dare Trigger Happy and his Gold Rusher will be included in the Land Action Pack.
Snow-Brite Stormblade
Every year the employees of Activision (and other studios that work on Skylanders) receive an exclusive Employee Edition figure.
These figures have a very limited production run and are never sold in stores.
I can also confirm today that this is a Chase Variant. So while this piece would definitely look nice in your collection, you're not missing anything in-game.
Legendary Bone Bash Roller Brawl
Another TRU Exclusive figure could be coming out soon.
PortalPowerTV (a reliable source in the past) reports that TRU has a date of December 31st on the figure.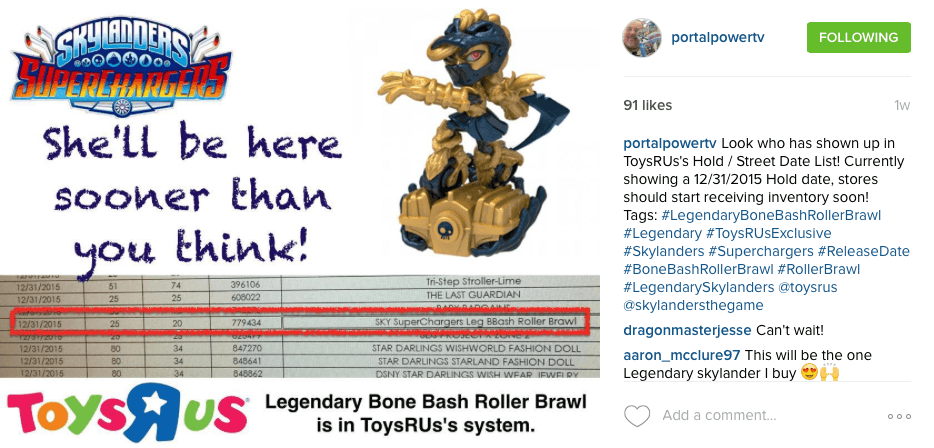 While December 31st is usually considered to be a placeholder date, the fact that's it's only two weeks away makes it seems a bit more plausible as an actual release date.
In any case, it sounds like we'll be seeing Roller Brawl sooner rather than later.