I hope you all had a very merry Christmas. I saw many of you were able to expand your Skylanders collection over the past week so I'm sure you'll have plenty to keep you busy, but just in case here's a few more things to keep in mind…
SCL Redesign
If you're reading this, you already know that SCL has a new look, but I'd encourage you to check out the brief Video Tour.
Wave 3 Available Everywhere
I consistently see (the first half of) Wave 3 in every store I visit nowadays. The stock has been rotating nicely throughout the holiday season so there is plenty of room for Wave 3.
I know some of you have still expressed some trouble finding the Sky Action Pack. While I have gotten reports of sightings from all the major retailers, the most common by far has been Best Buy.
If you still can't find it there, then I would direct you to Amazon. Amazon finally has the Sky Action Pack in stock. They are using the wrong picture (I have contacted them about this), but it is being sold by Amazon (not some third-party seller) so it has to be the right pack.
New In-Game Variants
We got our first look at two upcoming in-game variants this week.
Eggcited Thrillipede
Eggcited Thrillipede is most definitely on of our Easter variants for 2016. Previously we have seen Spring Ahead Dive Bomber as an Easter-themed vehicle variant. These typically release in early March, just before their intended holiday.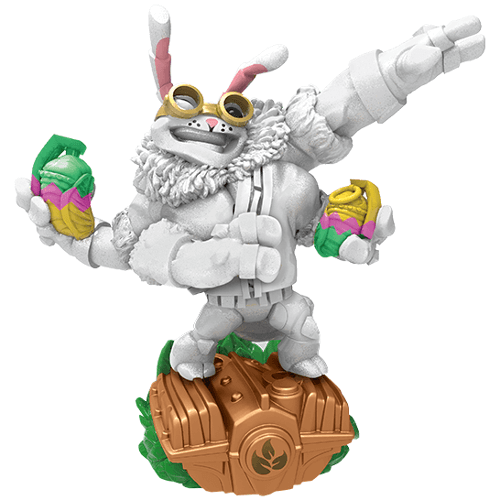 I also found some interesting differences (other the paint job) between Thrillipede and Eggcited Thrillipede. You can check that out here.
Birthday Bash Big Bubble Pop Fizz
This figure is a bit more of a mystery. It doesn't directly relate to any holiday, so there have been a few theories:
New Year (January 1st)
5th Anniversary of Skylanders being announced (February 11th)
5th Anniversary of Skylanders being released (October 16th)
Personally, I think October would be a bit late to release a SuperChargers variant, but I wouldn't put it past Activision (especially after some of the things we've seen this year).
If they wanted a New Year variant, I think they could have come up with a better name, so I don't really like that date either.
Of the three dates, I like February the best, but simply celebrating the announcement of the game (not the actual release) seems a bit odd to me.
All in all I don't really like any of these dates, but if I had to guess I would give it to February.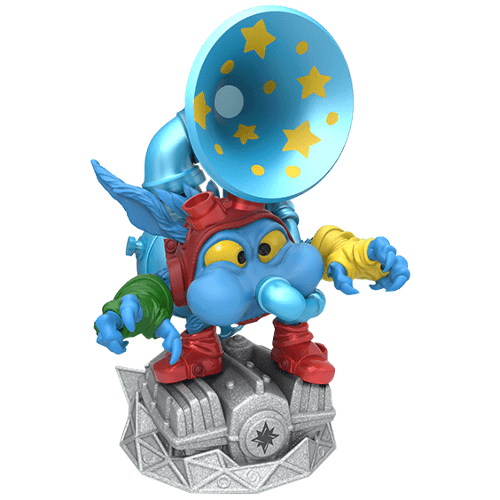 Upcoming Releases
As reported last week, we are expecting Legendary Bone Bash Roller Brawl to make an appearance this week. For those of you in the US, this means you should keep an eye on Toys R US.
Please Subscribe
Finally, I would ask that you consider subscribing to my YouTube Channel. (If you're already signed in to your Google, Gmail, or YouTube account all you have to do is click the button below.)
Subscribing is 100% free for you. I do not get paid for having more subscribers.
I ask because having more subscribers acts as "social proof". The bigger the number, the more exposure I can get and that has always been my goal.
I want to help as many people as possible.
So if you like what I'm doing here, your subscription would mean a lot. Thanks!