Not a lot of new news this week, but we definitely have some updates.
Missile-Tow Dive-Clops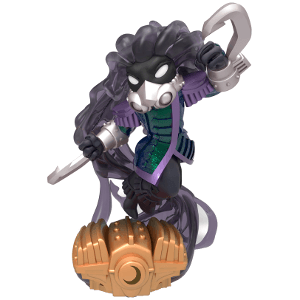 Missile-Tow Dive-Clops officially made it to GameStop this week. GameStop has a Time Exclusive on this figure. We don't know how long the exclusivity will last, but I imagine it can't be too long as other retailers will want to get this figure out before Christmas.
If you haven't been able to find this Skylander in your local store or if they sold out already, he's still available on GameStop's website.
Nightfall
Nightfall has pretty much the same story as Missile-Tow Dive-Clops.
For the time being she is a GameStop Exclusive. She was available in most locations this weekend, but most stores got less than 10 figures each. So there is a pretty good chance that she's sold out by now.
However, (as of this writing) Nightfall is still available on GameStop's website if you need to get your hands on her quick.
Wave 3 Update
We're still slowly working through the release of Wave 3. While it started to come out a bit earlier than expected, it is definitely taking longer than I expected to spread.
SuperChargers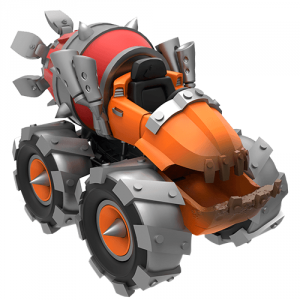 Big Bubble Pop Fizz, Lava Lance Eruptor, and Splat are the new figures in this Wave. They can currently be found at:
Toys R Us (In Store and Online)
Target (In Store)
GameStop (In Store and Online)
We're still waiting to hear from Best Buy, Walmart, and Amazon.
Vehicles
Shield Striker, Splatter Splasher, and Thump Truck as the new vehicles in this Wave. They can currently be found at:
Toys R Us (In Store and Online)
While I'm glad that many of you have been able to find them at TRU this past week, I'm really hoping that they start hitting other retailers soon.
Sky Action Pack
The Sky Action Pack is still part of Wave 3, but as you can see with the Single Packs, they're really stretching it out this year.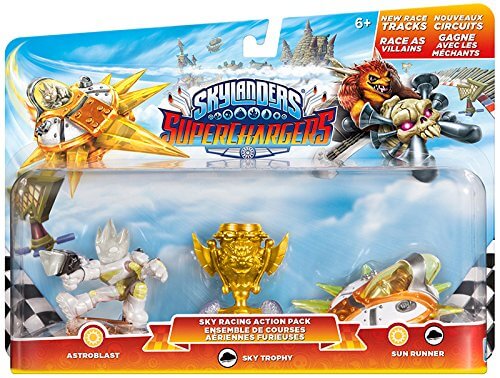 This pack is available in Europe from sites like Amazon.fr (France), but not year here in the US.
Combo Packs
We are also still expecting two more Combo Packs in this Wave. These packs would include:
I would expect to see all of these in Single Packs down the road, but this is their first appearance.
Unfortunately, neither of these Combo Packs has released anywhere worldwide yet.