After a bit of a news drought, we had a flood of Skylanders news this week.
Thrillipede Update
Still nothing.
Imaginators Update
A lot of new figures and characters were revealed this week.
Sweet Suite 16
An annual event at Blogger Bash in NYC has once again given us some Skylanders information.
This year one of the new Villain figures was revealed: Hood Sickle.
https://www.instagram.com/p/BH0V5vmDKwu/?taken-by=itsbennyrose
Hood Sickle has moved from being an Undead character in Trap Team to a Dark Element character in Skylanders Imaginators.
While we don't have an official explanation for this switch right now, popular theory is that Hood Sickle was always meant to be a Dark Element Villain, but they wanted to keep the numbers bit more balanced in Trap Team so they moved him to Undead.
In any case, I'm not really worried about what element he is, I'm just glad to be getting a figure of my favorite Trap Team Villain.
You can find more pictures of Hood Sickle here.
Argos Autumn/Winter 2016 Catalogue
But that wasn't the only new figure/character we got this week.
The Argos Catalogue was released on Saturday and had an entire page dedicated to the upcoming Skylanders Imaginators release.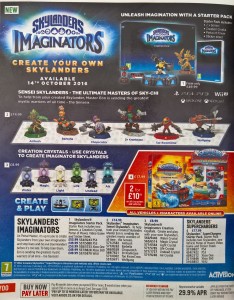 This one page gave us a lot of information. In fact, it gave us four new characters.
Two more Villain Sensei:
Dr. Krankcase
Tae Kwon Crow
And two brand new characters:
You can find all the information and pictures in this article.
Battlecast Update
Finally, we're back to Battlecast.
Battlecast is fully functional again, but that's not the only news.
General Mills Promotion
General Mills is partnering up with Skylanders Battlecast to give us some exclusive cards.
There are ten cards to collect from this promotion, but four of them are 100% identical to cards you can currently get from Booster Packs. These include:
The remaining six cards are the ones you really want. They include two new character cards, two new Spell cards, and two variant character cards.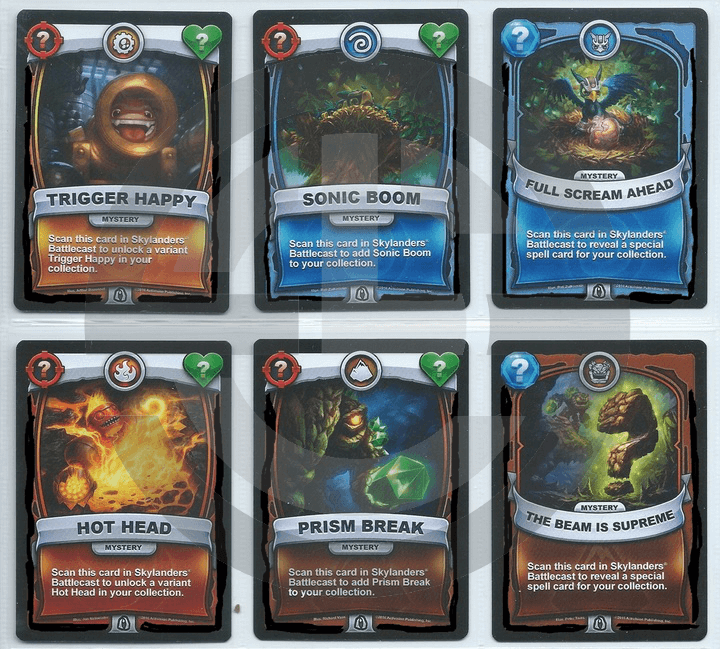 So far these cards have been found in Honey Nut Cheerios, Reese's Puffs, and Cinnamon Toast Crunch.
They have been spotted in North Carolina, New York, Pennsylvania, and Indiana, but I imagine they'll be spreading rapidly this week.
You can find my original article about these cards here.
Skylanders Battlecast Deals
If you collect the physical Skylanders Battlecast cards or want to start, Amazon has some great deals.
The Skylanders Battlecast Starter Pack has dropped significantly in price this week and you get the amazing card case I talked about in my unboxing video.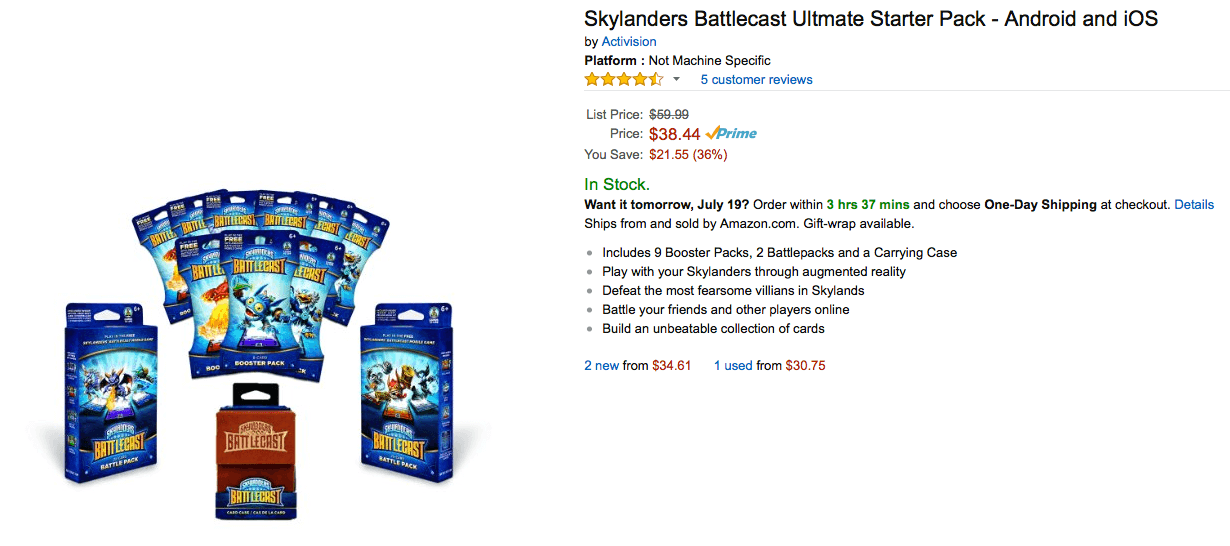 Or if you just want cards, you can grab 36 packs in the Master Booster Box which as also had significant price drops this week.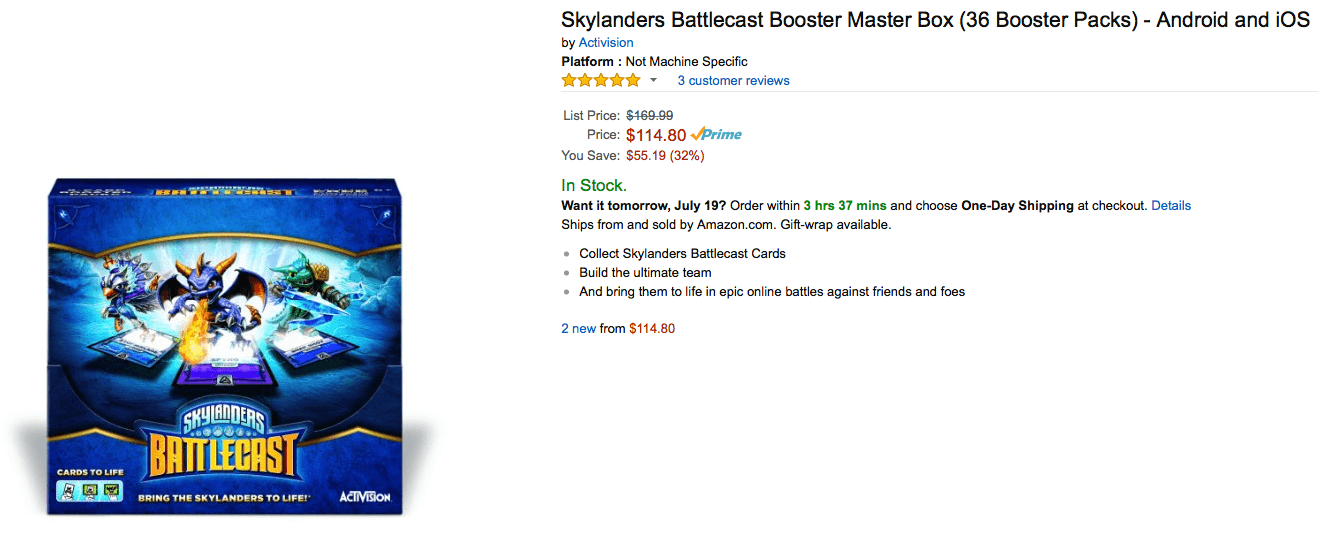 You don't have to be a Prime member to get these prices, but I don't know how long they'll last so I wouldn't wait if you're interested.
Enjoy!