We're getting close.
While I know some of you took to importing the Cursed Tiki Temple pack last week, I have some good news for the rest of you.
Cursed Tiki Temple Level Pack
This week Skylanders did something I'm not sure they've ever done before.
They provided us with an updated release date.
The Cursed Tiki Temple pack was originally slated to release in North America on March 12. As you all know, that date came and went and we had no Cursed Tiki Temple.
Earlier this week the official Skylanders Twitter account unwittingly taunted us with a trailer of this pack. Thankfully they came back just a day later with updated info for the North American release.
April 7th is that magical day.
This information was later corroborated by my TRU contact who let me know that it was in their system for an April 7th release as well.
Early Release?
Shortly after this news I started getting reports of the Cursed Tiki Temple showing up in GameStop's system.
Some folks reported April 5th while others were reporting dates as early as April 1st (I can confirm this is not an April Fools joke). So it seems that GameStop may be getting a bit of a jump on the other retailers this time.
GameStop should be getting the rest of Wave 4 at this time as well.
I will be tracking this throughout the week.
Be sure to follow @sclmatt on Twitter for all the latest information.
Australia
Finally, I know our fans down in Australia have also been awaiting the release of Wave 4.
I have good news for you as well.
Target (Australia) is advertising the new Wave 4 figures including the Cursed Tiki Temple for a March 30th release.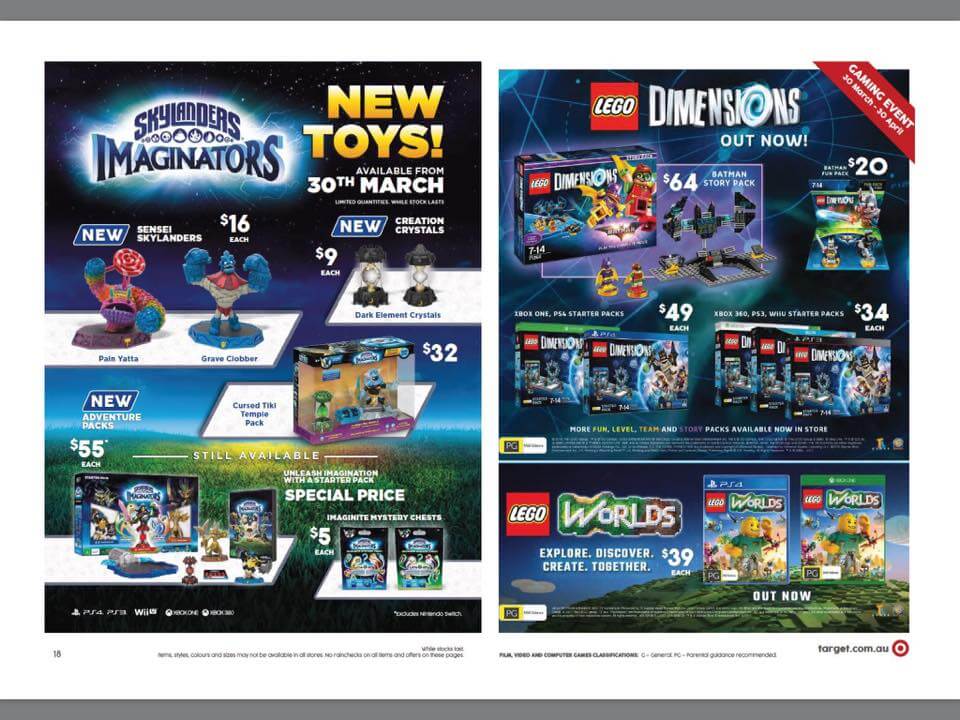 A few other retailers are advertising Wave 4 as well. So happy hunting on March 30th.