This week is mostly just about clarifying some dates that were brought up last week, but I have a few new items as well.
Eon's Elite
As I mentioned last week, the final three Eon's Elite figures are register locked at Toys R Us for November 29th. This date was actually confirmed by Activision this week.
However, TRU has decided to go ahead and list them on their website a bit early. As of today, you can order all 6 new Eon's Elite figures from Toys R Us.
Don't forget to enter the promo code BLACKFRIDAY to take advantage of their Buy 1, Get 1 40% off sale right now.
Missile-Tow Dive-Clops
This was another figure that Activision proactively decided to give us a release date for this week.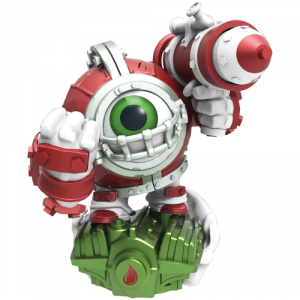 Missile-Tow Dive-Clops is the Christmas variant this year. It is a Timed Exclusive at GameStop starting on December 2nd. No word on how long the exclusivity will last, but I can't imagine it will be too long.
I'll be sure to give you an update as soon as we know more.
Wave 3 Release
The Wave 3 SuperChargers are now out at most TRU locations in the US. As you should be used to by now they got an Early Release on this wave as well.
Now official release date for other retailers yet and they have not made it to the TRU website yet, but I imagine all that will be coming soon. You can keep an eye out for:
Hurricane Jet-Vac has already been released in a Combo Pack, but this is the first time we're seeing it in a Single Pack. So if you decided to pick up the Triple Pack to save some money, you may be interested in this Single Pack.
Wave 3 Vehicles
As I mentioned briefly in the video, @PortalPowerTV received some info that points to a TRU release date of December 1st for the Wave 3 vehicles.
I haven't seen any other information about this, but this date is definitely sooner than I was anticipating. We'll have to wait and see what happens. Hopefully, I'll have more information next week.
Kaos Trophy Single Pack?
So this last bit of news just popped up randomly.
I know a few of you have asked me whether or not we would ever see a Single Pack of the Kaos Trophy or if it really was exclusive to the Dark Edition. Personally, I believed that they would keep it as an exclusive, but that may not be the case after all.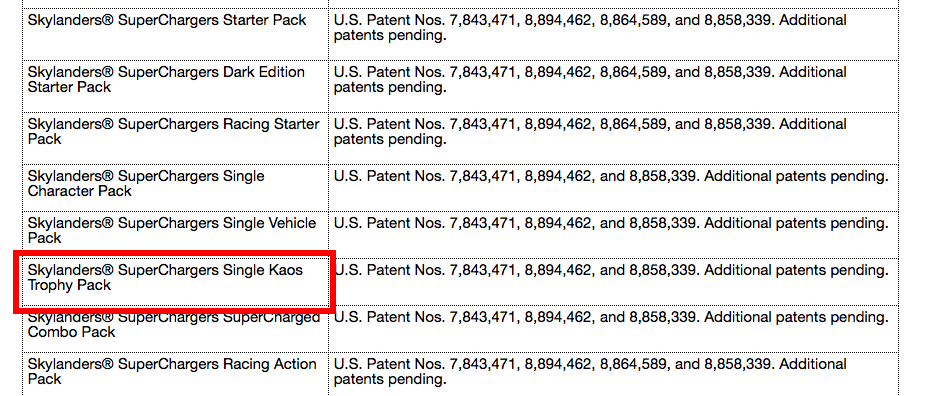 According to the Activision Legal website, they at least have plans for a Kaos Trophy Single Pack.
No idea when it will be released or even how much it will cost, but as of now it looks like it will be coming eventually. Obviously they would rather have you buy the Dark Edition, but if you're patient and don't want the other Dark Skylanders then it looks like you may be able to pick up the Kaos Trophy by itself.