Very similar news to last week, but it's all updates.
Jingle Bell Chompy Mage
Jingle Bell Chompy Mage has been sighted again. This time in an ad for Target (Australia).
Please not this is NOT the same as Target (US).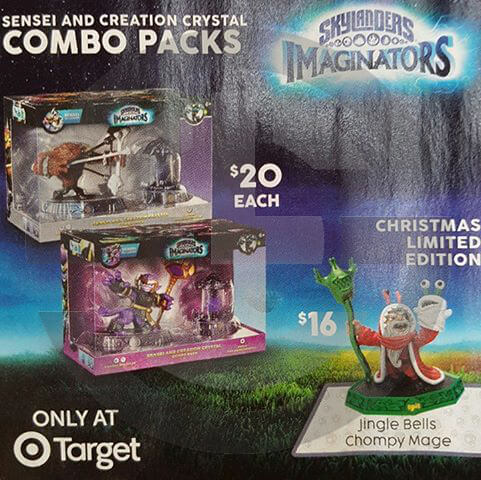 It looks like this is an ad for this week, but no word yet on if it actually was released.
Legendary Creation Crystals
The second exclusive Legendary Creation Crystal was released at Toys R Us this Sunday.
These Crystals are being packaged with the Micro Comics although they have the same price ($9.99) as just an individual Creation Crystal so the comic is just a bonus.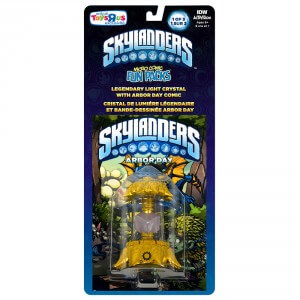 There are three different comics and Legendary Creation Crystals to collect. They are being released on three consecutive weeks. The first to release (in the US), was the Legendary Magic Lantern with the Mirror, Mirror comic book.
This week we got the Legendary Light Fanged with Arbor Day comic book.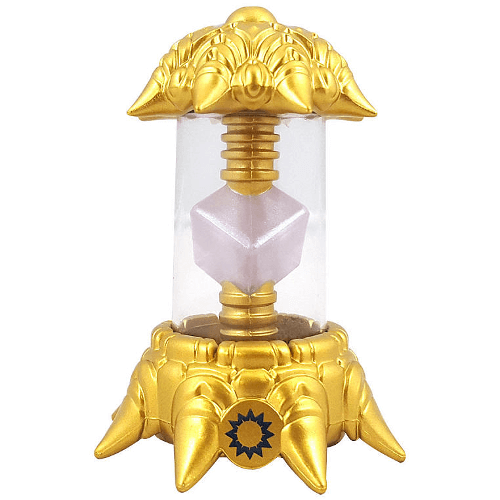 Here's the full release schedule:
Skylanders Imaginators #creatorcontest
We are now in Week 3 of the Skylanders Creator Contest.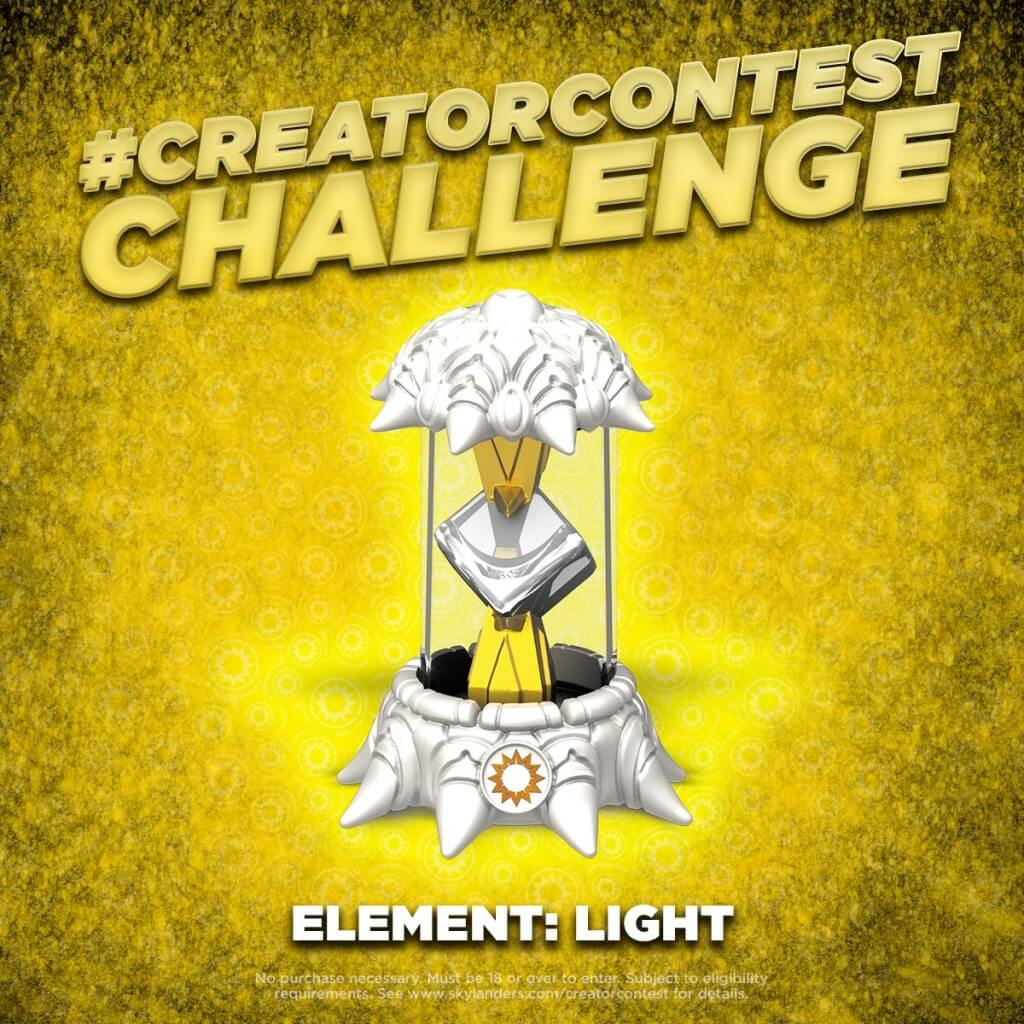 You can get the full details of the contest here. The most important detail is that you can win a free 3D printed figure of your Imaginator, so start creating!