Still recovering from launch week, but I'm getting into a pretty good rhythm.
Mystery Chest Usage
Originally we thought it was a strict one-time use for each of the Mystery Chests.
It turns out that is true, but it's not as bad as we originally thought.
You can use each Chest once per account. This means that you can use it once on your PS4 and once on your Xbox One. You can even take it over to a friend's house and let them use it on their account as well.
The biggest point is that the Chests now hold resale value.
You may only be able to use it once, but other people will be able to use it as well.
#ResetTheBattleClass
I wrote about this earlier this week and I've made a video explaining the process so I won't go into too much detail here.
The exciting news about this though is we've discovered more options to make this happen.
Initially, I told you that you would need a Nintendo 3DS and a copy of Skylanders Spyro's Adventure. While that is still an option, it's no longer the only option.
Here's what the list currently looks like:
Nintendo 3DS with Spyro's Adventure – Personally tested.
Nintendo 3DS with Giants – Personally tested.
Nintendo Wii with Giants – See Video
So far no one has been able to get it to work on Xbox 360 or a PS3 (I have tried the PS3 myself to no avail).
Skylanders Champions 3-Pack
Finally, I wanted to touch on the Skylanders Champions 3-Packs as they are now showing up in stores.
For long-time collectors, these are nothing new and you can ignore them unless you want the new packaging.
If you're brand new to Skylanders though, this could be a nice way to pick up some cheap figures of some classic characters.
Here's what we know:
These packs are Walmart Exclusives (in the US).
There are two different packs currently available. A third pack is expected, but has not been seen in stores yet. The two available packs include:
The Series 3 figures from these packs are actually functional in all six Skylanders games. Pop Fizz will work in the five newest games (i.e. not Spyro's Adventure).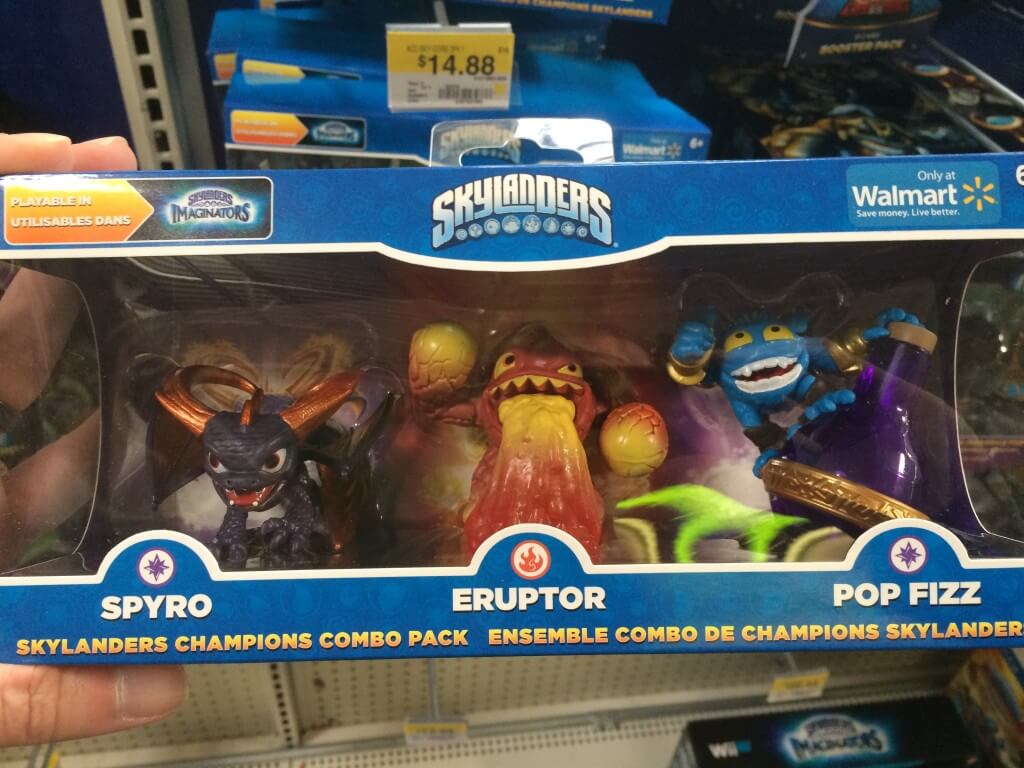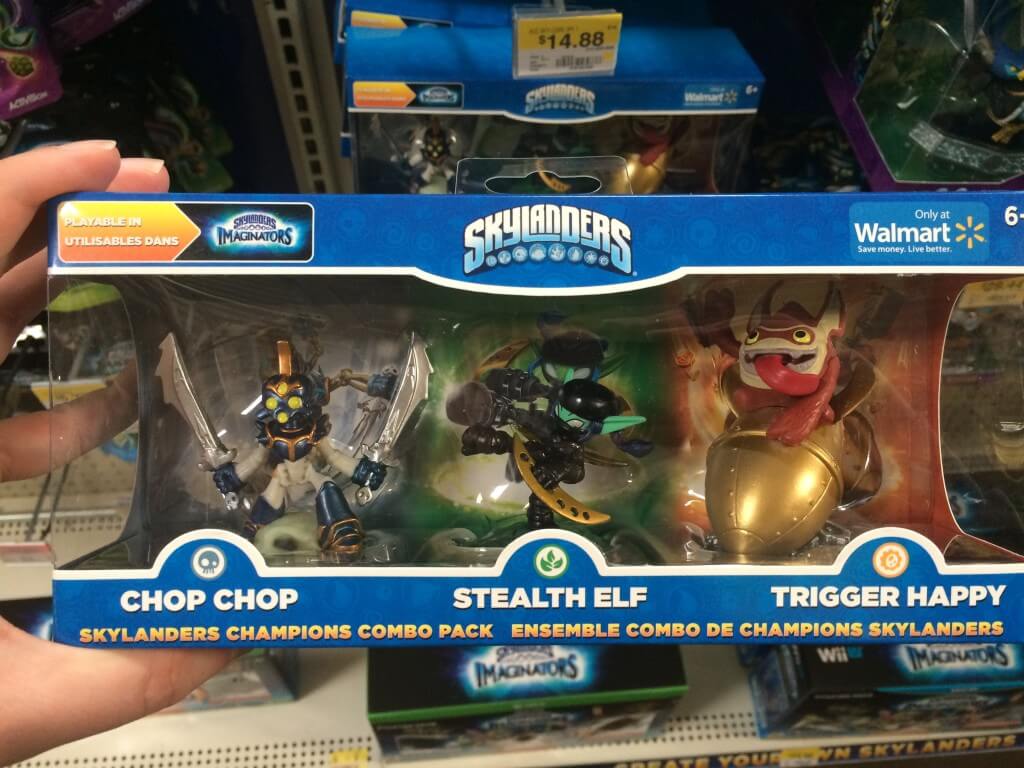 All of these figures still have the same blue base that we saw when they were originally released in Skylanders SWAP Force. It is still my personal belief that Activision bought these figures back from the stores and simply repackaged them for a new generation.