First I would like to take a moment to thank all of you who took the time to respond to my questions in last week's Reverse Q&A. It was very insightful and will help me to focus on getting you the best and most useful information. So, once again, thank you.
This has been another crazy week in the Skylands, but the crazy weeks are usually the most fun. Here's a quick list of the updates that you may have missed:
Now it's time to get back into our regularly scheduled Q&A…
———
Oftentimes if you have a question about something, you're probably not the only one.
Here at SCL I get dozens of emails each week with questions from readers like you. Even though only a few dozen take the time to write in, I am guessing that many more of you have the same questions.
So here in the SCL Q&A I hope to answer some of these questions in a more public forum so that all of you may benefit. I hope to make this a weekly post, but that all depends on you. Please keep sending me any Skylanders questions you may have. I will still reply to all of your emails, but I will also post some of the answers here.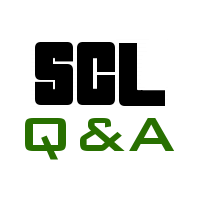 Are the dates on SCL only for the US?
Yes. Unless otherwise noted, all dates, times, prices, and availability are for the US.
I know that I have an ever-growing foreign audience, but the fact-of-the-matter is that I don't have the necessary contacts and resources to provide accurate and verifiable information for foreign countries.
As much as I would like to help everyone, I just don't have the proper information right now.
How many SWAP Force Triple Packs are there?
There are currently 6 standard Triple Packs and 1 Store Exclusive Triple Pack.
Triple Pack #1: Lava Barf Eruptor, Slobber Tooth, Super Gulp Pop Fizz
Triple Pack #2: Mega Ram Spyro, Blizzard Chill, Zoo Lou
Triple Pack #3: Big Bang Trigger Happy, Star Strike, Anchors Away Gill Grunt
Triple Pack #4: Heavy Duty Sprocket, Twin Blade Chop Chop, Scorp
Triple Pack #5: Hyper Beam Prism Break, Horn Blast Whirlwind, Rip Tide
Triple Pack #6: Dune Bug, Phantom Cynder, Knockout Terrafin
Triple Packs 5 & 6 were just recently released and have been quite hard to find.
Additionally, there is a Walmart Exclusive Magic Triple Pack which includes:
Mega Ram Spyro
Super Gulp Pop Fizz
Star Strike
Where is Jade Fire Kraken?
This might just be the biggest mystery of SWAP Force. I honestly thought that we would have seen Jade Fire Kraken by now.
Unfortunately, I still do not have any information about the release of this figure.
Do you have any information about LightCore Bumble Blast?
I know that a few hardcore collectors have been able to acquire LightCore Bumble Blast directly from China. It's not particularly cheap and I'm not entirely sure how legal it is, but there are completed figures out there.
As for the mainstream release, I haven't heard anything official. Personally I think this is starting to look a lot like the LightCore Hex situation last year. Maybe we'll hear something about this on April 23rd as well.