———
Oftentimes if you have a question about something, you're probably not the only one.
Here at SCL I get dozens of emails each week with questions from readers like you. Even though only a few dozen take the time to write in, I am guessing that many more of you have the same questions.
So here in the SCL Q&A I hope to answer some of these questions in a more public forum so that all of you may benefit. I hope to make this a weekly post, but that all depends on you. Please keep sending me any Skylanders questions you may have. I will still reply to all of your emails, but I will also post some of the answers here.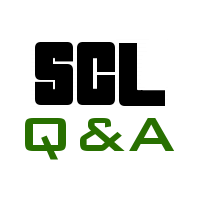 The hammer head on my Crusher seems loose, is this normal?
This is a very common issue with Crusher. I've had a number of different Crushers and Granite Crushers pass through my hands and I'd say 90% of them had a loose hammer head.
I've never actually seen one come off, but if you're really worried about it there's enough room in there that you can add a few drops of super glue to tighten it up. I know a few people who have done this.
Will Quick Draw Rattle Shake be available in stores?
Yes. This was actually the biggest Skylanders news this week.
Quick Draw Rattle Shake hit Toys R Us stores first in the US. He will eventually be available from other major retailers as well. Currently, he can also be found on Walmart's website.
Quick Draw Rattle Shake has also been found at EB Games in Canada. Unfortunately, there has not yet been a sighting in Australia.
This release has caused the prices of Quick Draw Rattle Shake to drop significantly on Amazon and eBay. They used to be about $75, now they're closer to $25. Still not as cheap as you can get in the store, but much better.
What is available to pre-order for Trap Team?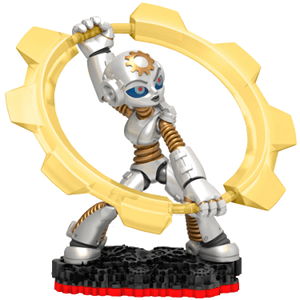 Currently, there are three items that can be pre-ordered for Trap Team.
1) The Starter Pack
2) The Dark Starter Pack (What the difference?)
3) Trap Master Gearshift
All of these should be available from all major retailers and will be available on October 5, 2014 (in the US).
One extra note about Gearshift. Unlike the Starter Packs, Gearshift will not be available in stores during the remainder of 2014. Her regular release date is set for 2015. So if you planning on giving Gearshift as a gift these holidays, you probably want to pre-order now.