There was no real news this week. However, I did want to mention one additional pre-order option I forgot in this article.
It is a Walmart Exclusive Buddy Pack. This pack will include Tidal Wave Gill Grunt (Series 4) and his buddy Mini Gill Runt. I don't know if we'll see any other Buddy Packs, but it's any interesting concept.
———
Oftentimes if you have a question about something, you're probably not the only one.
Here at SCL I get dozens of emails each week with questions from readers like you. Even though only a few dozen take the time to write in, I am guessing that many more of you have the same questions.
So here in the SCL Q&A I hope to answer some of these questions in a more public forum so that all of you may benefit. I hope to make this a weekly post, but that all depends on you. Please keep sending me any Skylanders questions you may have. I will still reply to all of your emails, but I will also post some of the answers here.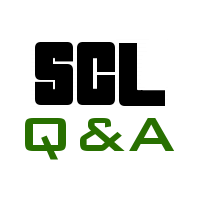 What is the Level Cap for Skylanders Trap Team?
Unlike the past three years, the Level Cap is not being raised this year.
This means that the Level Cap is still 20. So there's no rush to level up all your existing Skylanders as you'll still be working towards the same goal.
Is the Fire Bone Hot Dog contest still running?
Yes.
We are entering the final week of the contest. The Frito-Lay Fire Bone Hot Dog contest ends on September 5, 2014.
What will be available on Day 1?
While there have been a number of educated guesses and a lot of speculation about Wave 1 and Day 1 across the internet, I have yet to see enough proof to say for sure.
I will be putting out a Day 1 Shopping Checklist just like I did last year. This is usually available 1-2 weeks before launch day which will still give you plenty of time to make plans.
Stay tuned…