This has been a good week.
We got some good news from an odd source and we got a nice surprise in the mail.
As many of you probably already know, that surprise was the Fire Bone Hot Dog I won from Frito-Lay. Since they've started shipping there have been a lot of questions about the contest and prizes so yesterday I wrote an entire Q&A just for the Frito-Lay Fire Bone Hot Dog.
———
Oftentimes if you have a question about something, you're probably not the only one.
Here at SCL I get dozens of emails each week with questions from readers like you. Even though only a few dozen take the time to write in, I am guessing that many more of you have the same questions.
So here in the SCL Q&A I hope to answer some of these questions in a more public forum so that all of you may benefit. I hope to make this a weekly post, but that all depends on you. Please keep sending me any Skylanders questions you may have. I will still reply to all of your emails, but I will also post some of the answers here.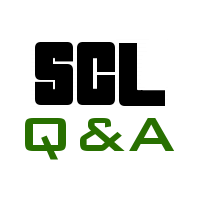 Will the Trap Team Portal work with the older games like Spyro's Adventure?
I was pretty sure the answer was yes, but I wanted to confirm this. So I went to the expert, Lou Studdert. For those who don't know the name, Lou is the head of production on Skylanders Trap Team. He knows all there is to know about Trap Team.

As you can see from the short conversation above, Lou confirmed that the new Portal will work with all past games.
Is the Life Trap they handed out at Comic Con the same as the Life Trap from E3?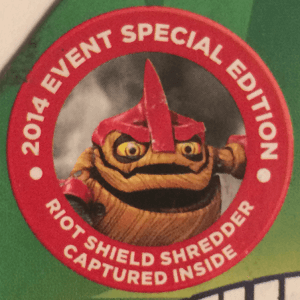 Yes.
This is good news for you collector's out there. There is only one trade show "figure" to collect this year.
If you've seen the Trap packaging up close you probably could have guessed this. As you can see in the picture on the right, "2014 Event Special Edition" is actually printed right on the package. It's not a label or sticker.
I imagine we will see these handed out at gamescom and any other smaller gatherings Activision has lined up this year.
Are Skylanders figures region locked like video games and DVDs?
No.
You can buy your Skylanders figures from anywhere in the world and play with them anywhere in the world.
While your Skylanders still have to be compatible with the game you're playing (i.e. Stink Bomb cannot play in Spyro's Adventure), it doesn't matter where you buy your figures from.