While we did have a little bit of actual Skylanders news this week, the bulk of the action has been developments in and around SCL.
On Sunday we started our week-long Anniversary Giveaway. The good news is, it's not over yet. There's still two days and two winners left in this giveaway.
Last Saturday we launched the brand new SCL Wishlist. It's a great way to keep track of your Skylanders. As of today we've already had 80 users create free accounts.
Finally on Tuesday we started up an SCL mailing list. So far we've already had 107 SCL readers sign up for this free service. We're off to a great start.
———
Oftentimes if you have a question about something, you're probably not the only one.
Here at SCL I get dozens of emails each week with questions from readers like you. Even though only a few dozen take the time to write in, I am guessing that many more of you have the same questions.
So here in the SCL Q&A I hope to answer some of these questions in a more public forum so that all of you may benefit. I hope to make this a weekly post, but that all depends on you. Please keep sending me any Skylanders questions you may have. I will still reply to all of your emails, but I will also post some of the answers here.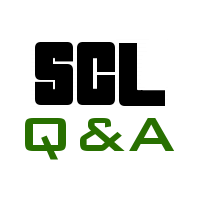 Will Quick Draw Rattle Shake ever be available in stores?
At this time we still don't know if Quick Draw Rattle Shake will be made available at the retail level.
Past precedent would say no, as Frito Lay promotions (i.e. Skylanders Sidekicks) have been quite exclusive. However, they've never released an in-game, named variant through a promotion before either. They could be changing things up this year.
We'll just have to wait and see.
I just saw a new Alter Ego (variant) in Lost Islands, will this be a Special Edition figure soon?
While I would love to see many of the Lost Islands Alter Egos in physical form, they are exclusive to Lost Islands. Although they could break the pattern, they have yet to release any Alter Egos as physical figures.
You can find all the variants we know about on this page.
Which Skylanders Giants figures are backwards compatible (i.e. can work with Spyro's Adventure)?
Compatibility is and always will be a big issue with Skylanders. While there are a generic set of "rules" for compatibility, there are also a number of exceptions to these "rules". This list of exceptions is only going to grow as more games and more figures are added to this franchise.
For this reason I have chosen to take compatibility on a figure-by-figure basis here on SCL.
Each character has their own Character Information page. On this page you will easily be able to discover which game(s) each character will work with.
You can access these Character Information pages by clicking on the pictures of each individual Skylander.