We've now made it through a rather disappointing Toy Fair, but this week we will finally get a look at some new characters.
Let's get right into the questions.
———
Oftentimes if you have a question about something, you're probably not the only one.
Here at SCL I get dozens of emails each week with questions from readers like you. Even though only a few dozen take the time to write in, I am guessing that many more of you have the same questions.
So here in the SCL Q&A I hope to answer some of these questions in a more public forum so that all of you may benefit. I hope to make this a weekly post, but that all depends on you. Please keep sending me any Skylanders questions you may have. I will still reply to all of your emails, but I will also post some of the answers here.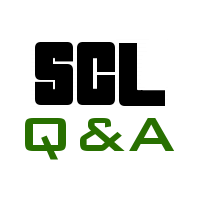 Is Crystal Whirlwind real? If so, where can I find it?
Yes, Crystal Whirlwind is in fact real.
This figure is what I refer to as a "retro variant". While it is a variant of Series 1 Whirlwind, it was not created until 2 games later.
As I explain in How Rare Is My Skylander – Part 1:
In Europe LG joined forces with Skylanders and created a special version of Skylanders Battlegrounds that only works with select LG Smart TVs. In this pack they included three completely random Spyro's Adventure figures. For a few lucky folks, they got their hands on this new, extremely rare variant.

To date we do not believe this figure has ever been release outside of Europe.
Crystal Whirlwind as well as Red Camo have only been found in these special Battlegrounds Starter Packs.
I want to get Metallic Red Dune Bug, but I wasn't at Toy Fair and I don't like to use eBay, is there another way?
Not that I know of.
Unfortunately, if you don't got to the fair or know someone who goes to the Toy Fair, the only other way to get these figures has been through online sites (mostly eBay).
These figures are exclusive to the Toy Fair and are never released anywhere else. They are among some of the rarest variants out there because of this.
Which card does the Series 1.5 Double Trouble come with?
Double Trouble 1.5 comes with the Series 2 Double Trouble card.
Everything about the figure is Series 2, except for the pose which replicates the Series 1 figure.
I want to get the "Swapping Cards" mentioned in this video. Where can I find them?
The "Swapping Cards" mentioned in the video are a special set of 8 coasters that were found only at the 2013 E3 Expo.
To my knowledge they have never been sold in stores (although I think this would be a great item to start selling) and not everyone at E3 even knew about them.
They are truly a collector's item. I think eBay is probably the only place you'll find these, if anyone is willing to give them up.