We did get some new figure release information this week. I know you have a few questions about it, so I'll be sure to answer a few of them here.
———
Oftentimes if you have a question about something, you're probably not the only one.
Here at SCL I get dozens of emails each week with questions from readers like you. Even though only a few dozen take the time to write in, I am guessing that many more of you have the same questions.
So here in the SCL Q&A I hope to answer some of these questions in a more public forum so that all of you may benefit. I hope to make this a weekly post, but that all depends on you. Please keep sending me any Skylanders questions you may have. I will still reply to all of your emails, but I will also post some of the answers here.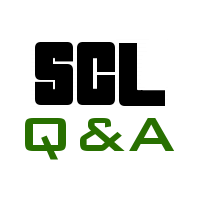 I heard Jade Fire Kraken was supposed to be released on the Chinese New Year (Jan. 31st), what happened?
There was never any evidence to support a January release. I have been saying from the beginning that I expect Jade Fire Kraken to be treated like Jade Flashwing (although this is still just speculation at this point).
This would mean that I am not expecting Jade Fire Kraken until St. Patrick's Day (March 17th). I think this is a pretty safe guess.
What does the purple sticker on the new Skylanders say and what does it mean?
The purple stickers on the special Easter-themed packaging form Best Buy read "Spring Edition".
This is just a reference to the special packaging. It does not have any effect on the figures. I still expect to see Fryno and Punk Shock in standard packaging somewhere down the line.
Are Fryno, Punk Shock, and Springtime Trigger Happy all we get for Wave 4?
No. The full Wave 4 should include more than what we've seen so far. In fact, it's still possible that we'll see Wave 4 before the release of these Easter figures.
The Wave 4 lineup and release date are still up in the air.
What can we expect from the upcoming SCL Anniversary celebration?
Three major events will take place as SCL celebrates its anniversary with you.
1) The launch of the SCL "Newsletter".
2) The launch of a brand new, Skylanders-related website I think many of you will enjoy.
3) A week-long Skylanders giveaway including these figures: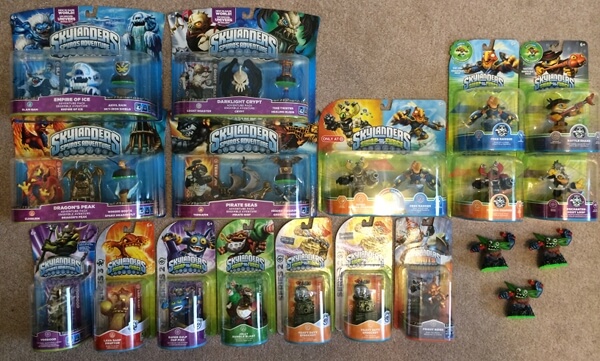 With that being said, we have a busy week ahead of us. Then right after that is Toy Fair (Feb. 16th) where we hope to find out about the next game in the Skylanders franchise.
Enjoy!