In stark contrast to last week, this week had barely any Skylanders news.
So now I think it's time to get to some questions…
———
Oftentimes if you have a question about something, you're probably not the only one.
Here at SCL I get dozens of emails each week with questions from readers like you. Even though only a few dozen take the time to write in, I am guessing that many more of you have the same questions.
So here in the SCL Q&A I hope to answer some of these questions in a more public forum so that all of you may benefit. I hope to make this a weekly post, but that all depends on you. Please keep sending me any Skylanders questions you may have. I will still reply to all of your emails, but I will also post some of the answers here.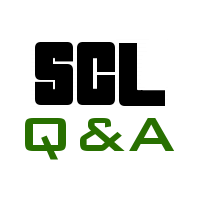 Why doesn't the Platinum Treasure Chest register in SWAP Force?
This was an unfortunate oversight in the quality control arena. It's a technical issue.
Basically there's a "code" that each figure or Magic Item sends the game when the figure is placed on the Portal. While these "codes" are supposed to be unique to each figure the Hidden Treasure and the Platinum Treasure Chest share the same "code". Thus only the Hidden Treasure will unlock or register in the game.
This could only be fixed if Activision were to create a "new" Platinum Treasure Chest with a different "code". This solution seems highly unlikely for such a relatively minor issue.
When will the coupons for the free Special Edition Gill Grunt be emailed?
If you recall during the last quarter of 2013 Toys R Us was running a special promotion. If Rewards Club members spent $100 on Skylanders before December 31st, they would be eligible to receive a coupon granting them a free Special Edition Gill Grunt.
According to the fine print in the original ad, the coupon should arrive, via email, no later than January 18th.
If you haven't received you coupon yet, don't worry, you're not alone. However, I would expect the coupons soon. Toys R Us obviously has the figures in stock as they are now available for purchase from their website.
Once you receive your coupon though I would hurry on down to your local store. I imagine stock in stores will be limited and (according to the fine print) the coupons expire on January 31st.
EDIT: Many have now reported receiving this coupon in their email today (January 17th). You order your figure through the TRU website with the redemption code provided in the email. This will also give you free shipping so that the figure is completely free.
Which Wave 3 figures are the hardest to find?
For a while Stink Bomb was the absolute, hardest figure to find. However, this has changed recently. Since Amazon received their giant shipment of Wave 3 on Wednesday, Stink Bomb has constantly been in stock.
Now the most elusive figure appears to be Hyper Beam Prism Break. This is mostly due to the fact that there is only 1 Hyper Beam Prism Break in each case of Wave 3 Core figures. Oddly enough there is also only 1 Horn Blast Whirlwind per case, but Prism Break seems to have won this popularity contest.
SCL's 1 year anniversary is coming up next month, do you have anything special planned?
Okay, so no one actually asked this question, but we'll see who actually reads this whole article.
The truth is that the anniversary of the site is coming up. I launched SCL on February 15, 2013. There will, in fact, be a bit of a celebration to mark this occasion, but that's all I'm going to say for now.
Check back next week for a little more info.