Oftentimes if you have a question about something, you're probably not the only one.
Here at SCL I get dozens of emails each week with questions from readers like you. Even though only a few dozen take the time to write in, I am guessing that many more of you have the same questions.
So here in the SCL Q&A I hope to answer some of these questions in a more public forum so that all of you may benefit. I hope to make this a weekly post, but that all depends on you. Please keep sending me any Skylanders questions you may have. I will still reply to all of your emails, but I will also post some of the answers here.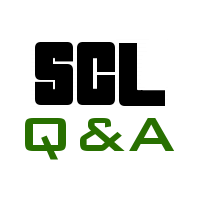 Which Skylanders are swappable?
You can find a complete list of swappable Skylanders here.
How many Waves are there?
While Activision does not tell us ahead of time exactly how many Waves they are planning, there is some precedent. Both Spyro's Adventure and Giants came out in 5 Waves. I am expecting the same plan for SWAP Force.
When will the rest of Wave 3 come out?
We do not currently have any information regarding the remainder of Wave 3. Stay tuned to SCL or follow us on Facebook for all the latest information.
When will Wave 3 be available at all stores?
Currently the only store stocking the Wave 3 Core Skylanders is Toys R Us.
Currently the only store stocking the Wave 3 Swappers is Target.
We do not have an exact date for when this exclusivity will end. With that being said, similar contracts for other toys usually last 2-4 weeks. I expect the same here, but THIS IS JUST A GUESS.
———
That's all for this week. Let me know what you think of this Q&A type of post in the comments below.
If you have any questions, you can contact me here.