We're one week closer to Toy Fair and that should be news enough, but let's take a look at what's been going on this week…
———
Oftentimes if you have a question about something, you're probably not the only one.
Here at SCL I get dozens of emails each week with questions from readers like you. Even though only a few dozen take the time to write in, I am guessing that many more of you have the same questions.
So here in the SCL Q&A I hope to answer some of these questions in a more public forum so that all of you may benefit. I hope to make this a weekly post, but that all depends on you. Please keep sending me any Skylanders questions you may have. I will still reply to all of your emails, but I will also post some of the answers here.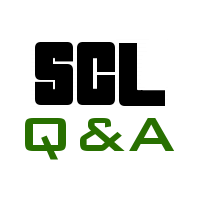 When will Doom Stone, Freeze Blade, Trap Shadow…be released?
I know I've answered this question before, but it's been a few weeks and people keep asking.
These figures will be included in either Wave 4 or Wave 5. At this time we do not have any further information about these Waves. Join us on Facebook for all the latest Skylanders news.
When will Wave 3 be released in the UK?
At this time I have no information about UK release dates.
Unfortunately I have a very hard time acquiring dates for international releases. I am hoping to find a few volunteers to help me remedy this problem.
Why don't you keep a list of the Lost Islands Alter Egos?
For those of you who don't know, Lost Islands is the free iOS Skylanders app (also available for Android). Within this app you have the ability to collect Skylanders including the Alter Egos (variants) that are exclusive to Lost Islands.
I made a conscious decision back when I started this site that I was going to focus solely on the collectible Skylanders figures. Since the Alter Egos do not have physical figurines, I do not include them here on SCL.
If you're interested in playing Lost Islands or you already play and have some questions, portalflip.com has a great Lost Islands FAQ which includes a bunch of handy charts and guides to help you through the game.
What is this Anniversary surprise that you keep taunting us with?
Ok, I'm not going to let the cat out of the bag just yet, but here's what I can tell you:
SCL's Anniversary is February 15, 2014
The celebration will begin on February 9, 2014
You can get ahead of the game by liking us on Facebook now
I will give you all the details of the celebration in a post next week