I purposely delayed this week's Q&A because there has been so much Skylanders news this week.
It's been a good week for Skylanders news so be sure to keep reading. But before we get started, please take ten seconds to answer the poll question at the top of the right hand column on this page.
It's okay if you don't know, just take a guess at how many you think you'll buy throughout the course of the game. Thanks!
———
Oftentimes if you have a question about something, you're probably not the only one.
Here at SCL I get dozens of emails each week with questions from readers like you. Even though only a few dozen take the time to write in, I am guessing that many more of you have the same questions.
So here in the SCL Q&A I hope to answer some of these questions in a more public forum so that all of you may benefit. I hope to make this a weekly post, but that all depends on you. Please keep sending me any Skylanders questions you may have. I will still reply to all of your emails, but I will also post some of the answers here.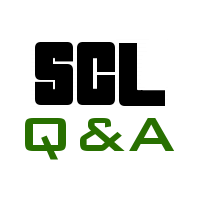 Can you buy the Kaos Trap separately or do you have to buy the Dark Edition?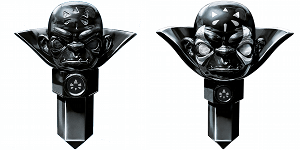 Yes, the Kaos Trap can be purchased separately.
At launch, the Kaos Trap will be available in a Single Pack, but the quantities will be limited.
The Trap in the Dark Edition is actually the Ultimate Kaos Trap. This is a chase variant Trap. It features a larger head and Kaos will have a painted face. The Ultimate Kaos Trap will only be available in the Dark Edition.
Which Trap Team Starter Pack should I get?
This can be a tough question. If I had to choose just one pack, I would get the Dark Edition Starter Pack.
If you want to know why, you should read this article.
What did we learn from Comic Con?
This week was busy primarily because of Comic Con. If you didn't hear already, Skylanders was at Comic Con because they are releasing a Skylanders comic book this year.
Activision also used the convention to announce the Dark (Collector's) Edition Starter Pack as well as Eon's Elite. I have written articles about all these happenings this week that I hope you'll check out.
Do you have a complete list of the SWAP Force Accolades?
Sorry. I do not have this list available at this time. Does anyone out there know if this list is currently available (for free)?