As expected, it's been a busy week. Activision started winding up for E3 last weekend when they released the details of a brand new Trap Master that can be pre-ordered.
Then they continued unveiling new characters all the way up to and throughout the E3 Expo. To get all of the latest Trap Team news from E3 you can read my summary post here.
This week E3 also helped us confirm the existence of Villain Variants.
There have been a lot of new Skylanders and Villains revealed this week. So be sure to check out the Trap Team page to stay on top of it all.
———
Oftentimes if you have a question about something, you're probably not the only one.
Here at SCL I get dozens of emails each week with questions from readers like you. Even though only a few dozen take the time to write in, I am guessing that many more of you have the same questions.
So here in the SCL Q&A I hope to answer some of these questions in a more public forum so that all of you may benefit. I hope to make this a weekly post, but that all depends on you. Please keep sending me any Skylanders questions you may have. I will still reply to all of your emails, but I will also post some of the answers here.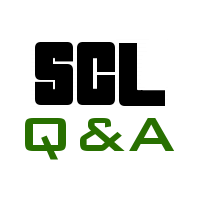 When will Jade Fire Kraken be available?
I really thought that we would have our hands on Jade Fire Kraken by now, but Walmart seems to have other ideas.
So earlier this week JFK started appearing in Walmart stores on the west coast, however, it was unable to be purchased.
It actually seems like Canada has gotten the early release on this one. It has only been found at Walmart thus far, but cannot yet be purchased in the US.
There have been a lot of conflicting reports, but all of them have one thing in common, release date in June.
Good Luck.
Do Chase Variants have the same card as the normal Skylanders?
Yes.
The Chase Variants (i.e. Green Scorp, Metallic Red Dune Bug) have the SAME card as the normal figures. Other than physical appearance, the only notable difference is that they start at Level 5 with 2100 Gold when you first put them on the Portal. (However, if the figure is ever reset, it will reset to Level 1 with 0 Gold.)
The In-Game Variants (i.e. Kickoff Countdown, Jade Fire Kraken), however, do have different cards. I think this started with the Legendary series because they actually have different stats than their normal counterparts.
Will there be Adventure/Battle Packs in Skylanders Trap Team?
There has been no official word of Adventure/Battle Packs yet, but there is no doubt in my mind that they will be appearing. They have become a staple of the Skylanders franchise.
What did we learn on Day 2 and Day 3 of the E3 Expo?
I was hoping to hear a little bit more, but we didn't really get much.
That's usually how E3 works. We have enough Skylanders fans out there that all the news gets reported on Day 1 and there's not much to be said on Day 2 or 3.
I'm happy with what we've got for now. We still have four months to figure out the rest.
Enjoy the ride. 🙂
In case you missed it, here's what happened on Day 1 at E3.