This week we discovered the basic pricing for various Skylanders Trap Team packs.
While this may seem dull, the list actually told us a lot. I would recommend you give it a quick read.
———
Oftentimes if you have a question about something, you're probably not the only one.
Here at SCL I get dozens of emails each week with questions from readers like you. Even though only a few dozen take the time to write in, I am guessing that many more of you have the same questions.
So here in the SCL Q&A I hope to answer some of these questions in a more public forum so that all of you may benefit. I hope to make this a weekly post, but that all depends on you. Please keep sending me any Skylanders questions you may have. I will still reply to all of your emails, but I will also post some of the answers here.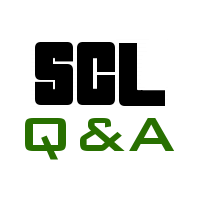 What is the new Magic Skylander's name?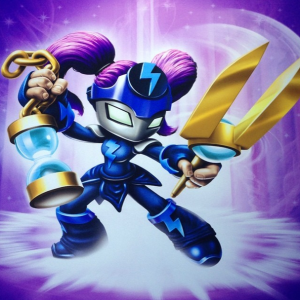 We still do not have an official name. I know that Time Stopper has been the most popular rumor, but at this time it is still just a rumor.
Just keep an eye on the Trap Team page here. This is the page I always update first.
Although since everyone wants to know the name, you may just see a dedicated blog post about this figure once we know more.
Which card comes with Double Trouble 1.5?
For those who don't know, there are actually four versions of Double Trouble:
I explained them more in this article. However, to answer the question…
There are four different Double Trouble cards. Each figure has a unique card. DarkSpyro user t7gga actually did a quick analysis of the different cards. You can see the analysis and pictures of the cards here.
What Element does Kaos belong to?
Kaos, like you and me, is a Portal Master, not a Skylander. Therefore, Kaos does not have an Element.
This is why there is a special Kaos Trap. I do not believe we will be able to trap anyone besides Kaos in this Trap.
What Element do the Villains belong to?
To help sort out the Villain information, I have started to create individual pages for each Villain. You can access these pages from the main Trap Team page.
I don't have all the pages made yet, so here's a quick rundown of Elements for the Villains we know so far:
They've promised more than 40 Villains so this is just the beginning.