The Skylanders news is picking up again as we're only 4 months away from the release of Trap Team and E3 is right around the corner.
This week I covered the Trap Team pre-order bonuses that we know about so far.
Then we also got a look at a brand new Trap Master who you can actually pre-order right now!
———
Oftentimes if you have a question about something, you're probably not the only one.
Here at SCL I get dozens of emails each week with questions from readers like you. Even though only a few dozen take the time to write in, I am guessing that many more of you have the same questions.
So here in the SCL Q&A I hope to answer some of these questions in a more public forum so that all of you may benefit. I hope to make this a weekly post, but that all depends on you. Please keep sending me any Skylanders questions you may have. I will still reply to all of your emails, but I will also post some of the answers here.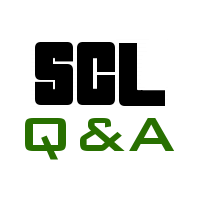 I've seen a bunch of Hoot Loop figures on eBay that have the wrong catchphrase on the packaging. Are these fakes?
No.
These Hoot Loops are NOT fakes.
At least the first production run (and possibly more) had the wrong catchphrase printed on the packaging. I had one of these as I bought my Hoot Loop on Day 1. I can assure you that there is nothing wrong with the figure.
The really interesting part is that the catchphrase is only wrong in English. The French phrase directly below it is correct. Go figure…
Will you be going to the E3 Expo in Los Angeles?
Unfortunately, I will not be attending E3 this year, but I will still be providing you with all the information you need.
Activision is really hyping E3 this year, so we should get a lot of good news.
In case you were wondering E3 runs from June 9-12 in 2014.
Is Gearshift a pre-order bonus?
Gearshift, the new Trap Master we learned about yesterday, is NOT a pre-order bonus. It is a completely separate figure that you can pre-order now so you can have it on Day 1.
If you do not pre-order you will have to wait until the standard release of Gearshift in 2015.
Where can I pre-order Gearshift?
According to the press release we received yesterday, you should be able to pre-order from all major retailers.
I visited the stores in my area (Walmart, Target, Best Buy) yesterday and no one had any idea what I was talking about.
Currently you can still pre-order her on Amazon. I have also been told that GameStop started taking pre-orders yesterday (I have not checked my local GameStop yet to confirm).
Activision is claiming that there is a limited number of figures available for this pre-order, but they have not given us a definite number.