No real news this week, but it has been a good week for Skylanders hunting.
If you're not yet a fan of the SCL Facebook page, I highly recommend you join us. The amazing community of Skylanders fans (as well as myself) have been busy keeping everyone up to date on when and where to look for all the newest Skylanders.
In addition, if you head over to the Facebook page today you still have a few hours left to enter our latest spur-of-the-moment Skylanders giveaway.
In any case there are a lot of newly or soon-to-be released figures to keep track of right now. So this week's Q&A is all about the releases. Here we go…
———
Oftentimes if you have a question about something, you're probably not the only one.
Here at SCL I get dozens of emails each week with questions from readers like you. Even though only a few dozen take the time to write in, I am guessing that many more of you have the same questions.
So here in the SCL Q&A I hope to answer some of these questions in a more public forum so that all of you may benefit. I hope to make this a weekly post, but that all depends on you. Please keep sending me any Skylanders questions you may have. I will still reply to all of your emails, but I will also post some of the answers here.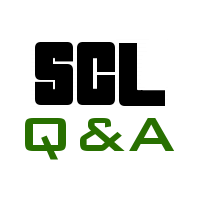 Is Enchanted Star Strike out in the US yet?
Yes. Enchanted Star Strike has arrived in the US. Check your local Walmart as soon as possible.
Not all stores are getting full cases of Enchanted Star Strike just yet, but they are receiving a large display that seems to include Wave 2 Swappers and Wave 3 Core figures along with Enchanted Star Strike. So if you can't find her in the normal Skylanders area, be on the look out for a new display.
Are the Spring Edition (Easter version) Skylanders exclusive to Best Buy?
No. The Spring Edition Skylanders should be available at all retailers.
When will the Spring Edition Skylanders be released?
How about…NOW!
They were released last week in the UK.
In the US, Best Buy had a listed a release date of April 6th during the pre-order period, but that was a long time ago.
Over the past three days I have received multiple reports of the Spring Edition Skylanders be found and purchased at Walmart. While we are expecting these figures to reach the other retailers as well, it seems Walmart has got an early lead once again.
When will Nitro Freeze Blade be released?
Nitro Freeze Blade is a Target exclusive and will be available on March 23rd. Many stores already have him in stock, but he cannot be purchased until the 23rd.
On the other hand, if you want to avoid rushing to the store, you can now pre-order Nitro Freeze Blade on Target.com.