There's been a good amount of Skylanders news this week.
In the midst of the Wave 4 releases, we discovered a new Trap Shadow variant and a similar Stink Bomb variant. We also brought you news of the latest Skylanders toys that are now available from McDonald's.
———
Oftentimes if you have a question about something, you're probably not the only one.
Here at SCL I get dozens of emails each week with questions from readers like you. Even though only a few dozen take the time to write in, I am guessing that many more of you have the same questions.
So here in the SCL Q&A I hope to answer some of these questions in a more public forum so that all of you may benefit. I hope to make this a weekly post, but that all depends on you. Please keep sending me any Skylanders questions you may have. I will still reply to all of your emails, but I will also post some of the answers here.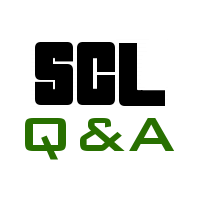 Is the Spring Edition Fryno the same as the normal Fryno?
Yes. The Spring Edition Fryno just features special packaging for Easter.
Once it's out of the package, the Spring Edition Fryno is the exact same figure physically and in-game.
Will Punk Shock be available in normal packaging?
While we haven't seen any physical evidence at this point, it would be very odd not to release Punk Shock in the normal packaging. We've already seen Fryno in both packages and we fully expect the same for Punk Shock.
Are they still making Triple Packs for SWAP Force?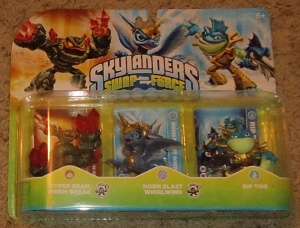 Yes. The numbers seem to be limited and the distribution slow and sporadic at best, but they do exist.
Just this week an SCL reader was able to nab this Wave 3 Triple Pack from a Best Buy in California.
So the Triple Packs do exist, even here in the US, but they are definitely hard to find (for now at least).
Why are they called "Chase Variants"?
The short answer: These are the variants that are not distributed en masse. You have to hunt for them or "chase" after them.
For further explanation I have created this post all about Skylanders variant types.
———
Do you have a question? I would love to hear from you. You can use the contact form here on the site, post your question in the comments below, post your question on our Facebook page, or even contact me directly through our Facebook page.
I hope to hear from you soon.