Happy to announce that we had some good Skylanders news this week. Wave 4 has been sighted on the West Coast!
Just to update the article linked above…Wave 4 has now been sighted in Washington, Oregon, California, Utah, and Arizona. Good Luck!
Now for some questions.
———
Oftentimes if you have a question about something, you're probably not the only one.
Here at SCL I get dozens of emails each week with questions from readers like you. Even though only a few dozen take the time to write in, I am guessing that many more of you have the same questions.
So here in the SCL Q&A I hope to answer some of these questions in a more public forum so that all of you may benefit. I hope to make this a weekly post, but that all depends on you. Please keep sending me any Skylanders questions you may have. I will still reply to all of your emails, but I will also post some of the answers here.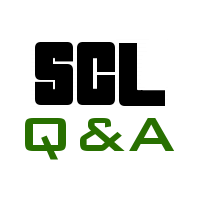 Will Enchanted Star Strike ever be released in the US?
Yes. This figure has already been limited as a Walmart Exclusive (in North America). There's no way deny access to their largest fan base in the US.
Give it time.
When will Wave 4 be released in Canada?
I don't know. Perhaps around the same time that you relinquish control of Enchanted Star Strike. 😉
With all the releases we've seen this month, do you still think Jade Fire Kraken will be released on St. Patrick's Day?
It's true, March is rapidly becoming a busy month for Skylanders releases. So far we've had Enchanted Star Strike in Canada and the beginning of Wave 4 in the US. Then we're still expecting the Spring Editions that Best Buy showed us earlier this year.
No matter, I still think that they could slip in one more figure. I really don't think that there's a better time to release Jade Fire Kraken. I'm still expecting it. We'll see what happens in the next 10 days.