Wow! It's already May. Well, that means we only have about 5 months until Trap Team releases.
Are you excited?
———
Oftentimes if you have a question about something, you're probably not the only one.
Here at SCL I get dozens of emails each week with questions from readers like you. Even though only a few dozen take the time to write in, I am guessing that many more of you have the same questions.
So here in the SCL Q&A I hope to answer some of these questions in a more public forum so that all of you may benefit. I hope to make this a weekly post, but that all depends on you. Please keep sending me any Skylanders questions you may have. I will still reply to all of your emails, but I will also post some of the answers here.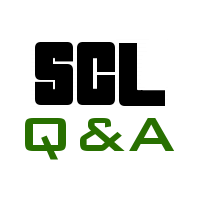 What are the stickers (included with each figure) for?
If you bought one of the Starter Packs you should have also received a poster. This poster has all the new Skylanders that were made for this game.
The stickers were made to be placed on this poster so that you can keep track of your collection.
But at the end of the day, it's completely up to you. Some kids just like to play with stickers. I once bought a used set that had the stickers decorating the Portal.
How Many Villains can you hold in one Trap?
One at a time.
I wrote an article detailing all the information we currently have about the Traps.
This specific issue was once again answer by Lou on Twitter this week: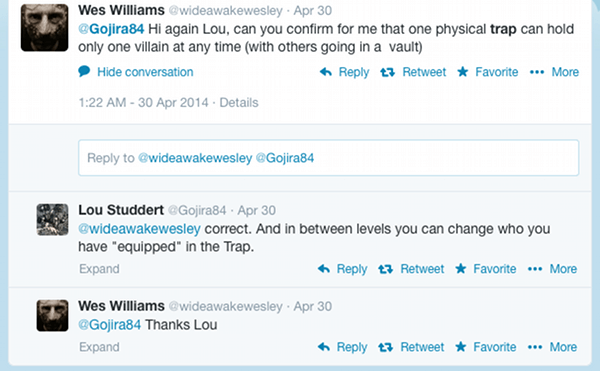 Do you need to use a Trap Master to trap Villains?
No.
ANY Skylander can trap a Villain. It does not matter who is on the Portal when you defeat a Villain, you will still be able to trap them.
Trap Masters however have a distinct advantage when fighting the "Most Wanted" Villains. So there is a good chance that you'll want to use a Trap Master when you encounter these enemies.
If we can trap Kaos, is this the last Skylanders game?
It has been confirmed that you will be able to trap (and subsequently play as) Kaos. However, I do not believe that this will be the end of Skylanders. Activision wouldn't just throw away a monster franchise so soon.
I'm sure that the guys over at Toys for Bob and Vicarious Visions already have a storyline in place.
Perhaps it's just the end of Kaos' reign of terror. Or maybe the next game will involve Kaos' Mom coming to save her son. I don't know what they have planned, but I'm sure that this will not be the last we see of the Skylanders.