This week the winners of the Frito-Lay Name the Skylander contest were announced. Most of us were disappointed with the selections, but we can't change that.
In other news, there are at least three Skylanders giveaways going on right now. If you act quickly you can still enter them all.
I also got my hands on Doom Stone this week, so that was pretty exciting.
———
Oftentimes if you have a question about something, you're probably not the only one.
Here at SCL I get dozens of emails each week with questions from readers like you. Even though only a few dozen take the time to write in, I am guessing that many more of you have the same questions.
So here in the SCL Q&A I hope to answer some of these questions in a more public forum so that all of you may benefit. I hope to make this a weekly post, but that all depends on you. Please keep sending me any Skylanders questions you may have. I will still reply to all of your emails, but I will also post some of the answers here.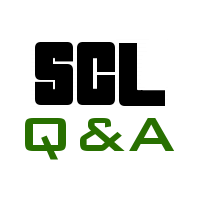 Which Skylanders can you use in all three games?
For starters, all the figures from Spyro's Adventure will work in all 3 games.
For newer figures, you just have to ask yourself:
Was this character in Spyro's Adventure?
If the answer is yes, then that figure will be compatible with all 3 games.
If you still have questions about any particular figure, just look it up on SCL. Find the individual character's page and click on the Compatibility tab.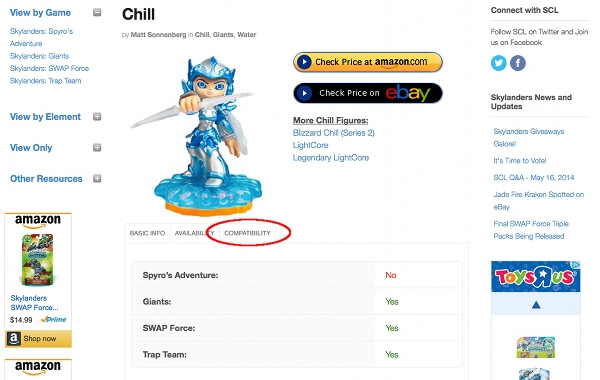 How do I know which Portal belongs to which game?
The only confusion is really between Spyro's Adventure and Giants. The Portals are almost identical.

The Spyro's Adventure Portal has a green plastic ring on the bottom (just like the figures).
The Giants Portal has a clear plastic ring.
The SWAP Force Portal has a new design and is a bit shorter than the first two portals.
I don't think you'll have any trouble determining the Trap Team Portal…
Will LightCore Bumble Blast be available outside of Toys R Us?
Yes.
LightCore Bumble Blast has already hit most Walmart locations and is also available online. It should reach all retailers relatively soon.