We've had some exciting news this week, but I'll cover it again in the questions below.
Let's get started!
———
Oftentimes if you have a question about something, you're probably not the only one.
Here at SCL I get dozens of emails each week with questions from readers like you. Even though only a few dozen take the time to write in, I am guessing that many more of you have the same questions.
So here in the SCL Q&A I hope to answer some of these questions in a more public forum so that all of you may benefit. I hope to make this a weekly post, but that all depends on you. Please keep sending me any Skylanders questions you may have. I will still reply to all of your emails, but I will also post some of the answers here.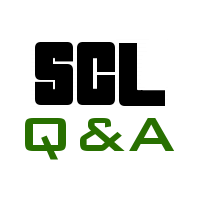 What are the codes (included with each figure) for?
Last week we had a question about the stickers that are included with each Skylander. This week we'll take a closer look at the codes.
These codes will allow you to use your Skylanders in a variety of online/app-based Skylanders games. These games include:
Skylanders Lost Islands
Skylanders Cloud Patrol
Skylanders Battlegrounds*
These apps are all available for iOS as well as Android.
*There is a Skylanders Battlegrounds Starter Pack which includes a Bluetooth Portal of Power. This will allow you add your Skylanders to the game through the Portal instead of using the codes.
The codes can also be used to add your Skylanders to the Skylanders Collection Vault. Although since they have updated the Vault, the codes are no longer needed for this purpose.
Each code can be used 5 times.
When will Doom Stone be released?
This was the biggest news we had all week. We finally have a release date for Doom Stone!
Toys R Us has Doom Stone ready to be released on May 13th.
Although, it might not be too soon to start check your stores. An SCL reader just reported that they were able to find Doom Stone at Walmart in Mesa, AZ last night (May 8th).
When will Kickoff Countdown be released?
Kickoff Countdown will also be available first at Toys R Us. This in-game variant is slated to released on May 18th.
When will we find out more about Trap Team?
Well, we just discovered one new character today.
We may see a few more gradual leaks like the character leak today, but otherwise…
We know that we'll see the 3 new characters from the Frito-Lay contest when voting begins on May 19th.
We also know that Activision has promised to give us more info at E3 in June.
Personally, I expect that we'll have a slow but steady stream of information from now through October. It should be a good time.