Is anyone else surprised at how quickly Launch Day is coming up?
Well, in anticipation of the launch SCL is currently running a giveaway. You still have time to enter! Stay tuned though because there will be another giveaway immediately following…
I am also trying to help you prepare as much as possible so make sure you check out the Day 1 Shopping List. It will help you plan your shopping trip and make sure that you get everything on your wish list.
———
Oftentimes if you have a question about something, you're probably not the only one.
Here at SCL I get dozens of emails each week with questions from readers like you. Even though only a few dozen take the time to write in, I am guessing that many more of you have the same questions.
So here in the SCL Q&A I hope to answer some of these questions in a more public forum so that all of you may benefit. I hope to make this a weekly post, but that all depends on you. Please keep sending me any Skylanders questions you may have. I will still reply to all of your emails, but I will also post some of the answers here.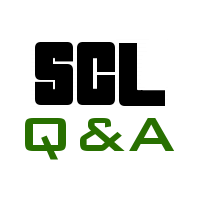 Where can I get Riot Shield Shredder?
Unfortunately, Riot Shield Shredder is not going to be sold in stores (in the US).
Riot Shield Shredder is an exclusive Villain variant that was handed out at the various trade shows and conventions that Activision attended this year. If you didn't attend one of these shows or you don't know someone who did, you'll probably have to look for a third party selling them on eBay or Amazon.
However, if you live outside the US you may still have a chance. I know that Amazon.de is offering Riot Shield Shredder as a pre-order bonus with the Trap Team Starter Pack.
Will you be making checklists for Trap Team like you have for the other games?
Yes.
I have put up the first draft of the Trap Team checklist. I call it a first draft because as we all know, variants can show up at any time.
I will eventually be adding the Trap Team Packs checklist as well, but it is not a priority right now.
Will there be variant Traps?
Yes.
Already we know about two variant Traps and I have a feeling we'll be seeing a few more.
First is the Ultimate Kaos Trap.
This Trap is exclusive to the Dark Edition Starter Pack. While the Trap will function in the same way as the regular Trap, Kaos will have a larger head and a painted face in the Ultimate version.
Second is the Legendary Undead Skull Trap.
This Trap can be found in one of the Legendary Micro Comic Fun Packs that will be exclusive to Toys R Us.
I want to get all the figures on Day 1, especially the Legendaries, do I have a good chance of finding them all?
Yes.
You should have no problems getting the figures you want (even Legendaries) if you're shopping on Day 1.
I would say that even throughout most of the first week you should be able to get what you want. However, within a week or two the stock at most stores will begin to thin out.
If your stores stay on top of things, they may be able to get more Wave 1 stock in quickly. But before you know it, Wave 2 will be out and stores will start stocking the new product over the old.
Check out my Day 1 Shopping List to know what you should be looking for.