This is a special edition of the SCL Q&A.
I know I haven't posted a Q&A for a number of weeks now (for a variety of personal reason), but this is a hot topic right now and I think the Q&A format will work nicely.
So, if you're interested to know what we know about Wave 3 of Trap Team all you have to do is keep on reading.
———
Oftentimes if you have a question about something, you're probably not the only one.
Here at SCL I get dozens of emails each week with questions from readers like you. Even though only a few dozen take the time to write in, I am guessing that many more of you have the same questions.
So here in the SCL Q&A I hope to answer some of these questions in a more public forum so that all of you may benefit. I hope to make this a weekly post, but that all depends on you. Please keep sending me any Skylanders questions you may have. I will still reply to all of your emails, but I will also post some of the answers here.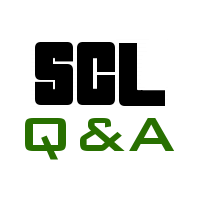 When will Wave 3 be released?
I want to start with this question first because Wave 3 is often the most confusing release to understand. Ever since Skylanders Giants, Wave 3 has been what I call a Split Release. This is a strategic move on Activison's part because Wave 3 has always been released right around Christmas.
In a Split Release about half of the Wave (typically the Core Skylanders) will be released during the week just before Christmas. Then the second half (typically the "gimmick" Skylanders) will be released the week after Christmas or in January.
We do not have an official release date for Trap Team's Wave 3 yet.
However, the past three releases have all been very similar. For this purpose I took the liberty of recording all the release dates from last year. If you're interested, you can find them all on the SWAP Force Release Dates page. I am expecting the same rough release timeframe this year as well.
You can find all the confirmed Trap Team release dates here.
SUMMARY: We don't have a definite date, but I expect a split release before and after Christmas.
What is in Trap Team Wave 3?
We've had a pretty good idea of what to expect for a while now, but now I feel comfortable reporting it. While Wave 3 will include many new figures, there will also be some replenishment of Wave 1 and 2 stock in the cases as well. In Wave 3 you will find:
Numbers in parentheses indicate quantity per case.
Trap Masters
Blastermind (3)
Ka-Boom (4)
Tuff Luck (3)
Wallop (2)
Core Skylanders
Bat Spin (1)
Cobra Cadabra (4)
High Five (1)
Hog Wild Fryno (1)
Tidal Wave Gill Grunt (1)
Trail Blazer (4)
Mini Skylanders
Earth 2-Pack: Bop & Terrabite (1)
Fire 2-Pack: Small Fry & Weeruptor (4)
Magic 2-Pack: Spry & Mini Jini (2)
Undead 2-Pack: Hijinx & Eye Small (1)
Water 2-Pack: Gill Runt & Thumpling (4)
Traps
Air Jughead (1)
Air Snake (2)
Earth Totem (2)
Fire Totem (3)
Kaos (3)
Life Snake (3)
Magic Skull (1)
Magic Totem (2)
Tech Flying Helmet (2)
Undead Snake (2)
Water Flying Helmet (3)
Adventure Packs
Nightmare Express (3)
Mirror of Mystery (3)
Triple Packs
High Five, Trail Blazer, Full Blast Jet-Vac (3)
Cobra Cadabra, Bat Spin, Hog Wild Fryno (3)
A few things to note here…
First, the Kaos Trap will be included within a Wave instead of the promotional cases of 24 that have popped up sporadically over the past month. I'm not sure if this will make the Trap harder or easier to find, but it's something to keep an eye on.
Second, High Five is included in Wave 3. If you recall, High Five is currently part of a Frito-Lay promotion that claims exclusivity though December 31, 2014. As I expect this to hold true, I don't think that we'll see the Wave 3 case of Core Skylanders until January.
With this in mind it would seem to reason that the Wave 3 Trap Masters might just make a brief appearance in 2014.
When will the Light and Dark figures be released?
As you can see above, it does not look like we will be seeing any Dark and Light Skylanders in Wave 3.
There is a popular theory that Activision is waiting to unveil the new elements at Toy Fair next February. While we have no solid proof of this, it does seem to fit nicely into the timeline.