We have some fun variants to show off today.
I noticed it a little bit late in the Giants release that there were a few holiday-themed Skylanders. For instance, Jade Flashwing was released on St. Patrick's Day. We now also have Pumpkin Eye-Brawl just in time for Halloween.
It looks like Activision is going all out this year. Directly from the Skylanders website, we now know about:
Jolly Bumble Blast
Springtime Trigger Happy
Jade Fire Kraken
Kickoff Countdown
NOTE: It appears that some of the images have been taken down from the links above. But the fact that the pages exist along with the titles at the top of your browser window should be proof enough that they are real.
We've heard rumors already about Jolly Bumble Blast. This has to be a Christmas release.
Springtime Trigger Happy is pretty self-explanatory, but could possibly even be an Easter release.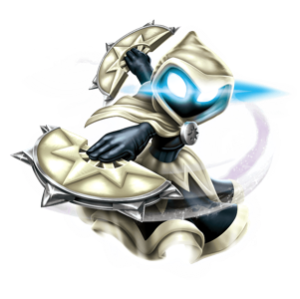 I would imagine that Jade Fire Kraken will follow in the footsteps of Jade Flashwing. I would expect the same release date and possibly another Target exclusive (not confirmed).
Then with the World Cup being played in Brazil in the summer of 2014, I think the release of this figure would be planned to coincide.
Finally, we also have a confirmation of Enchanted Star Strike. In fact, it is actually Enchanted LightCore Star Strike. I still expect this to be a Walmart Exclusive (not confirmed) sometime following Enchanted Hoot Loop.
That's all we have for now, but if they keep up at this rate, we'll have lots more to bring you soon.
Enjoy!