As expected, a second two-color SWAP Force Swapper has been found. This time it is a Silver and Gold Stink Bomb.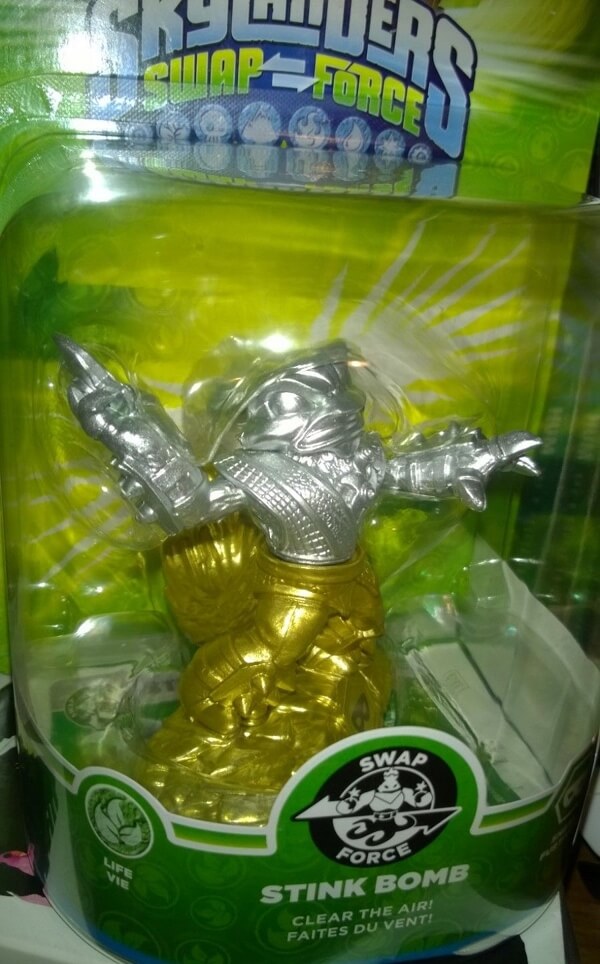 This figure was first found a Bart Smit (a store in Belgium). More recently though one was found in Illinois.
From the pictures I've seen, the Trap Shadow top is clearly Bronze and the Stink Bomb bottom is clearly Gold. So now I want to see a third variant Swapper with a Gold top and Bronze bottom.
Personally, I think this third figure would look atrocious by itself, but combined with these first two variants it would make a nice set.
Do you like these variants? Are they a must-have or are you willing to let them go?