While this doesn't directly have anything to do with the Skylanders figures or games, I know that I have a lot of parents reading these articles and this is something that might interest you.
Activision Blizzard Studios
Activision has announced that they are forming a new division called Activision Blizzard Studios. This division is focusing on creating new movies and television series based on some of Activision's current top properties.
This naturally includes Skylanders.
Skylanders Academy
The new Skylanders TV series is currently titled Skylanders Academy.
We're excited to announce Skylanders Academy—a new animated TV show
launching in 2016—and the development of Call of Duty films

— Activision (@Activision) November 6, 2015
We don't have a lot of information about the show itself, but the cast is starting to take shape.
Richard Horvitz will be reprising his role as Kaos.
Additionally, a number of other stars have signed on to fill major roles. These include:
While these aren't the voices that are currently being used in the video game, they should provide plenty of talent.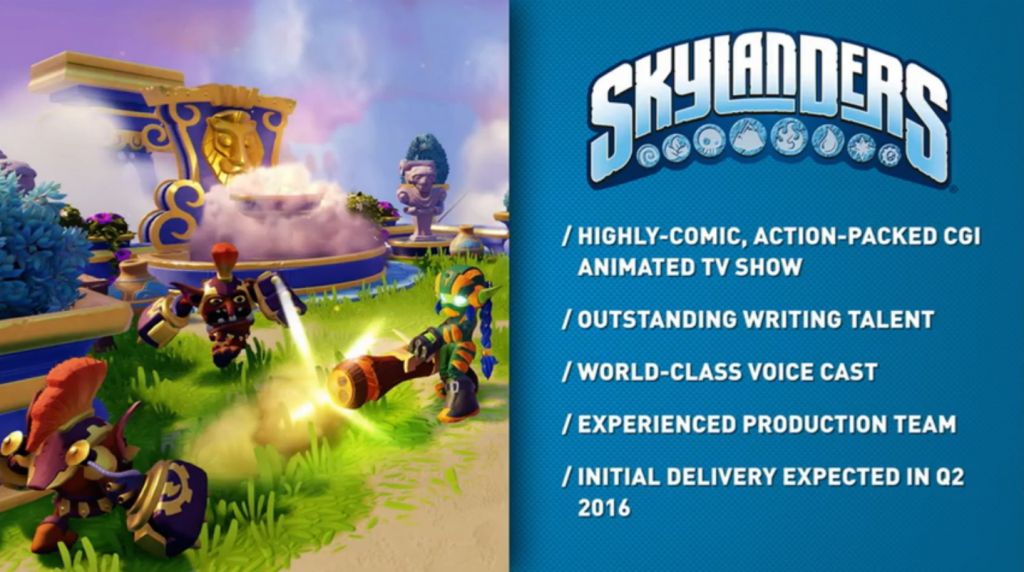 What the Future Holds
As I mentioned earlier, this new show has no direct impact on the games or figures, but the indirect impact could be huge.
If Skylanders Academy turns out to be a big hit, it could greatly extend the reach and therefore the lifespan of Skylanders. In my opinion this is one factor that played a huge role in the longevity of Pokemon.
Pokemon has not only been a video game for the past 20 years, but it has a successful trading card game and television series to go along with it.
Skylanders already has the video game nailed down. In 2016 they are releasing Battlecast (a Skylanders trading card game) and Skylanders Academy (TV Series). Only time will tell just how long Skylanders will last.