I know not everyone is in to Skylanders Battlecast especially when it comes to collecting the physical cards.
However, if you are or if you were considering getting started, now is the time.
Skylanders Battlecast Starter Pack
This is an Amazon Exclusive item and a great way to start your collection. This bundle includes:
9 Booster Packs
2 Battle Packs
1 Card Case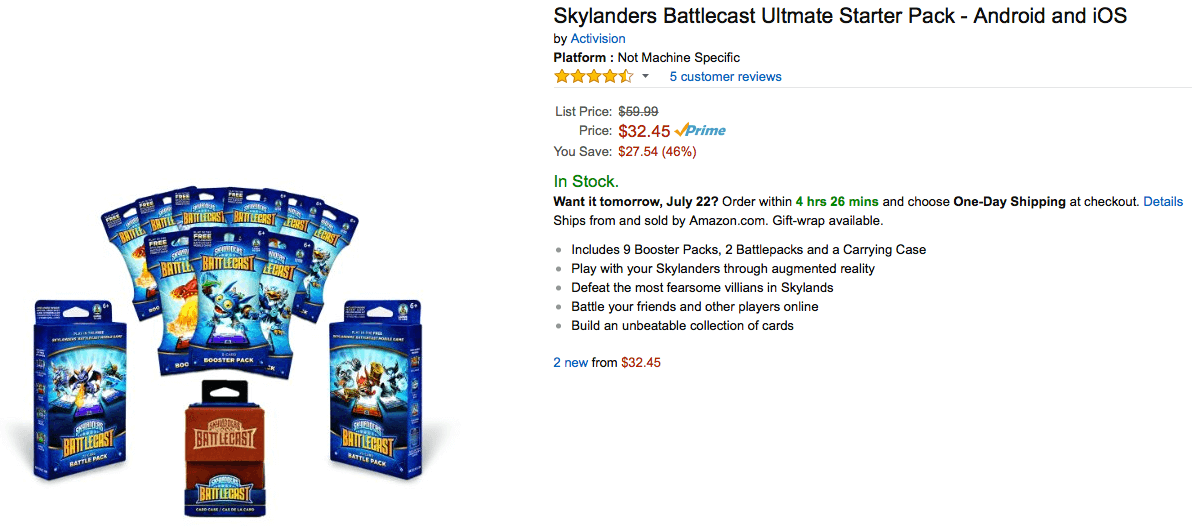 In stores, each of the Booster Packs costs $4.99 and each of the Battle Packs costs $9.99.
The card case isn't available for sale individually here in the US. As far as I've seen this bundle is the only way to get your hands on it. But that's not all bad with the significant price drops this bundle has seen over the past week.
I can't guarantee how long these prices will last as it's not a weekly sale or anything of that nature, but I can guarantee you that it's a great deal.
Skylanders Battlecast Master Booster Box
If you really want to dive into collecting the physical cards, there's no better deal than this box.
The Master Booster Box simply contains 36 Booster Packs.
This box also seems to be exclusive to Amazon and it has also seen significant price drops over the past week.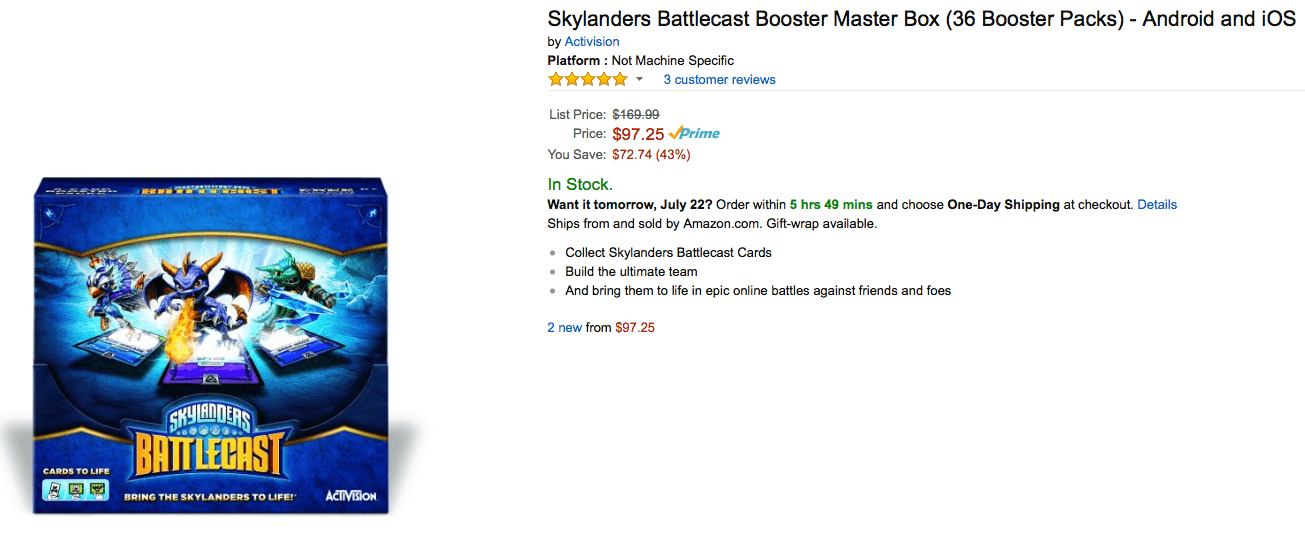 As with most Amazon deals I can't guarantee how long these prices will last. They don't put out a weekly ad. They just change their prices whenever they feel like it.
But right now the prices are headed in the right direction and it makes it a stellar time to buy.
When you buy an individual Booster Pack in stores is costs you $4.99. At the price I found this morning (pictured above), each Booster Pack only costs $2.71!
Battlecast is a great game that I'm having a lot of fun playing (and collecting). I hope you'll join me.