As it was first announced a few weeks ago, we have another Skylanders Day or rather Skylanders Weekend coming up at GameStop.
It is this coming weekend December 17th – December 18th.
Mystical Bad Juju
The big draw for a lot of fans is going to be the official release of the GameStop Exclusive Mystical Bad Juju.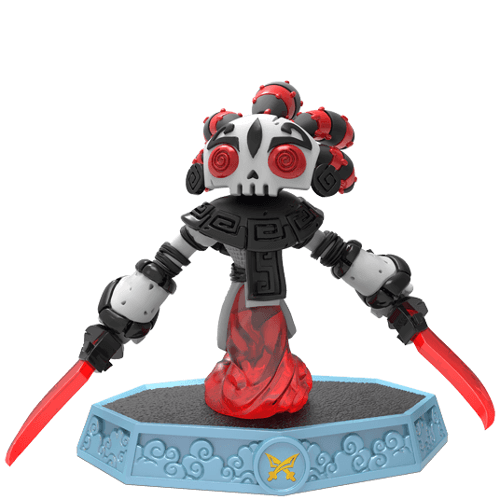 It is featured prominently in their Skylanders Weekend ad, so I'm definitely hoping that stores have it in stock on time.
The figure is at some stores already, but it is register locked for December 17th. This is a good sign.
Skylanders Imaginators Deals
If you've experienced a Skylanders Day before you know that there are some pretty good deals to be had.
Starter Packs
This weekend the Standard Starter Packs are being marked down to $39.99 which is a good price.
However, the star of the show is the Dark Edition Starter Pack.
Once again the Dark Edition was a GameStop Exclusive this year. Up to this point it has been excluded from all of their sales.
This weekend you'll be able to pick up the Dark Edition for just $64.99.
Seeing as this is the first sale we've had on the pack I imagine a lot of people will be interested so I wouldn't wait too long if this is something you would like to pick up.
Single Pack Deals
In addition to the Starter Pack sales all the other Skylanders Imaginators Single Packs will be marked down.
Sensei Single Packs – 2 for $20
Creation Crystal Single Packs – 2 for $15
Mystery Chests – 2 for $10
Chain Reaction is pictured in the ad so hopefully they have some Wave 3 figures on hand.
The only major item that doesn't seem to be on sale is the Adventure Packs.
You can view the full ad below: