Most of your are familiar with the Skylanders Sidekicks that were available in the summer of 2012 through Frito Lay. These were miniature versions of four characters from Skylanders: Spyro's Adventure.
Many months ago we heard rumors that there would be a second set of Sidekicks featuring characters from Skylanders: Giants. Well, it's now safe to say it's official.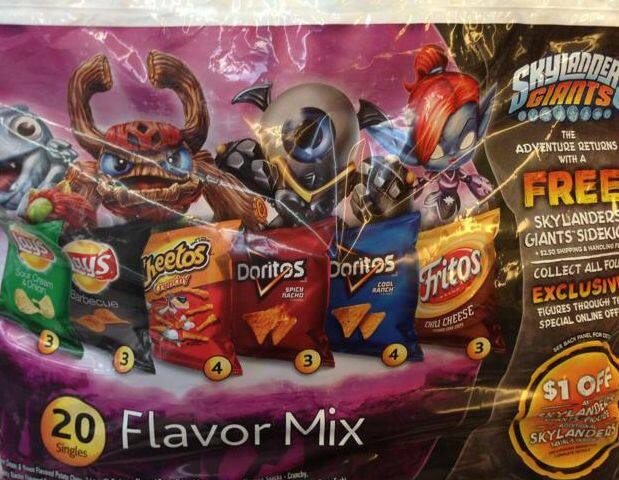 As you can see pictured on the front are the four figures you can collect. They include:
Thumpling (Thumpback)
Barkley (Tree Rex)
Eye Small (Eye-Brawl)
Mini Jini (Ninjini)
The promotion officially begins June 30, 2013. So if you don't see the chips at your local store yet, don't worry, you're not missing anything.
As a reminder these Sidekicks CAN interact with the Skylanders games. When placed on the Portal of Power they will enter the game and follow your main character around. They don't affect gameplay much, but they can be fun to have around.
In other Skylanders news, if you missed your shot at picking up a Polar Whirlwind at GameStop's event this Saturday, you might still be able to get one at retail price. GameStop has listed Polar Whirlwind on their website and as of this posting, they are still available.
Good Luck!