Skylanders Imaginators was patched today. On the PS4 the download was labeled Version 1.02, but this could vary on other consoles. Whatever the number it should update the game to version 1.1.0
Expansion Packs
The update notes state: "Expansion pack content added."
So naturally that was the first thing I went to look for.
To the left of the area where you can access the previous Adventure Pack levels, there is a new bridge.
This bridge takes you to a new island that houses the entrance to the Cursed Tiki Temple. This is the level that they announced to release shortly after the Nintendo Switch in March.
Additionally though there was a second level entrance on this island. This is the entrance to the Lost Imaginite Mines. I think it's safe to assume that this is the level that Ro-Bow will unlock in Wave 5.
So we now have confirmation that two new Adventure Packs are coming.
UPDATE: It appears that we may have some proof of a third unreleased Adventure Pack. Check out the second video for details.
Imaginator Parts
The other big addition to the game that was announced with the Cursed Tiki Temple is that we would be getting additional parts for your Imaginators.
Well it seems that those parts have been added to the game with this update as well.
Bouncing around between the two new level entrances you may notice an Imaginite Chest. In this chest you will find the Shield Maiden Set. This is the same for everyone.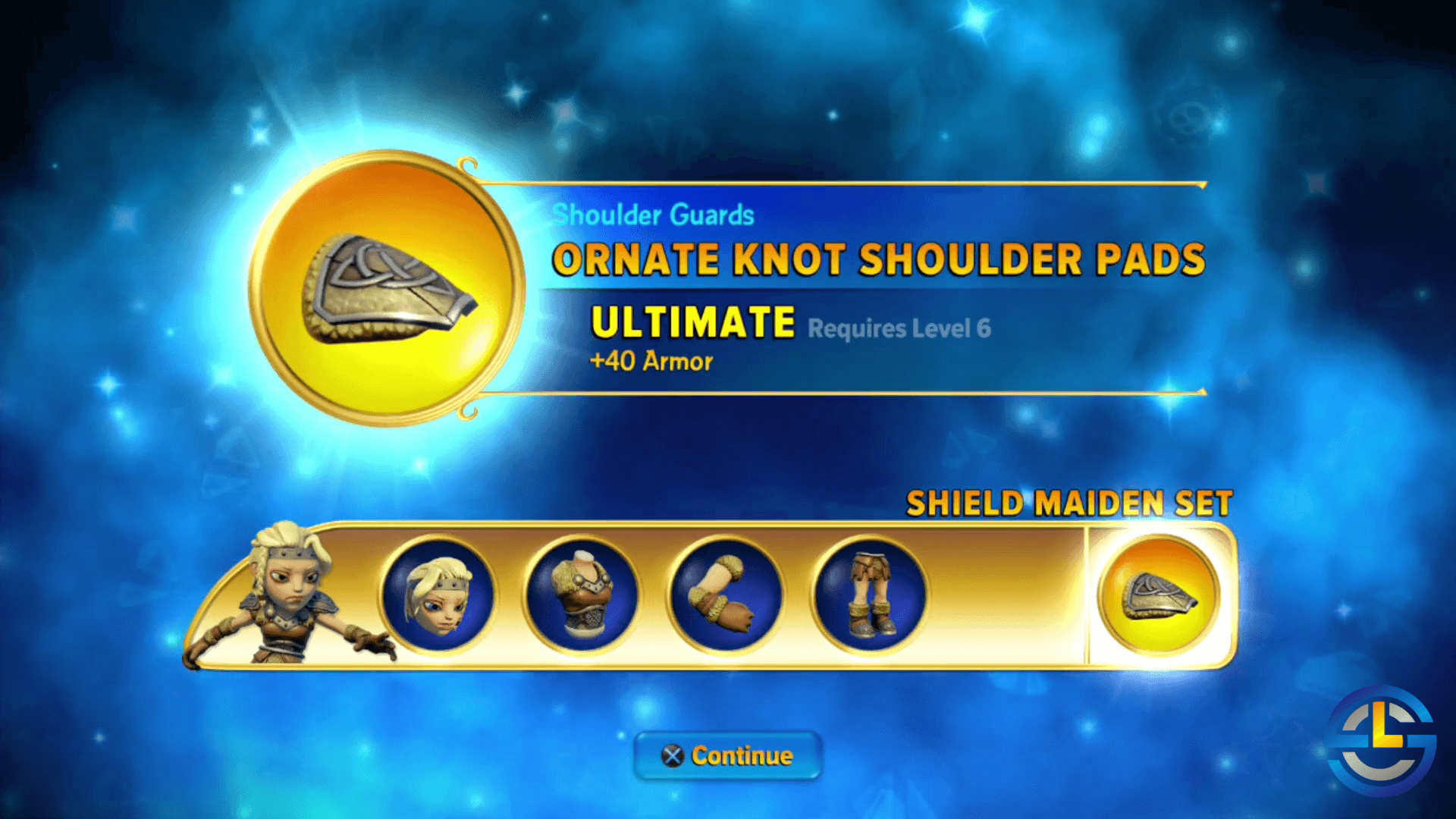 If you visit the Imaginite Set menu, you may notice some new entries. These include:
Shield Maiden Set
Bento Set
Metal Skull Armor
Legionnaire Set
Goopy Set
Flower Power Set
Chameleon Set
Dryad Set
Train Set
Plane Set
Warrior Queen Set
Cat Suit Set
Aztec Set
Snake Armor Set
Special Delivery Set
Masquerade Set
Night Owl Armor Set
Cybug Set
Beetle Set
Lion Fish Set
Royal Guard Set
Miner Set
Terror of Skylands Set
Blue Plate Special Set
Spirit Warrior Armor Set
Scuba Set
Barbarian Set
Training Dummy Set
Retro Radio Set
Rhino Armor Set
Castle Set
Precious Gems Set
Monkey Idol Set
That makes for a total of 33 new sets to collect.
Some of these parts you can actually unlock right now just by playing the game and collecting more Imaginite Chests. However, the vast majority of them seem to be locked to the upcoming level packs.
So you will have to wait to unlock some of these parts, but it is nice to see that they are all ready to go.
Bug Fixes
Many have been reporting that the Heroic Challenge bug has been fixed.
The Light Fanged Creation Crystal is also registering properly in the Collection menu.