After a messy week of random items popping up in random places, it's been made quite evident that TRU is once again playing home to the early release of Wave 3.
What's Included in Wave 3?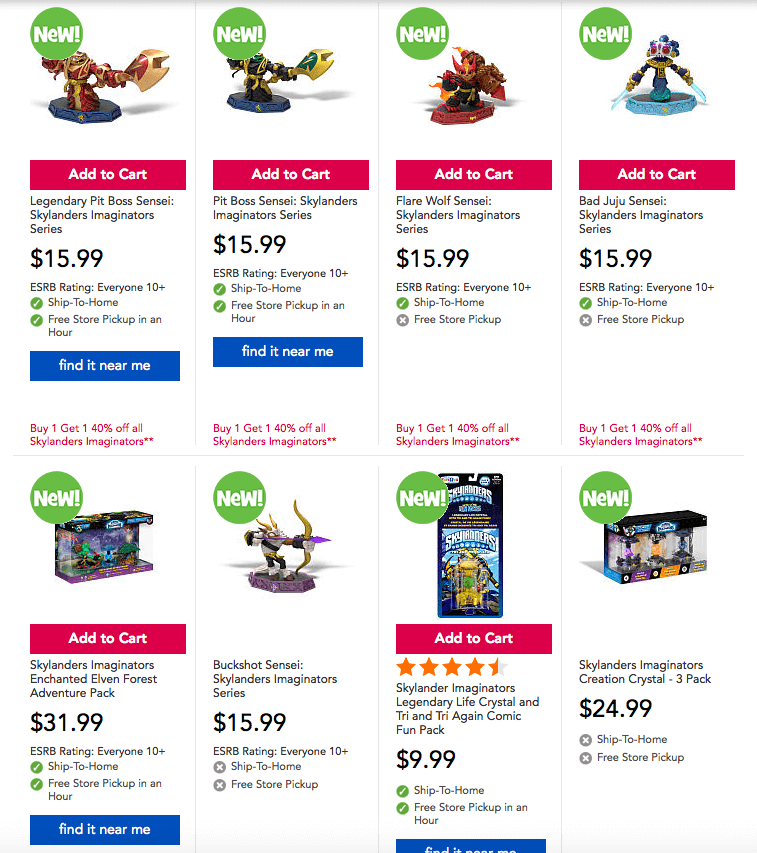 Some of this has been out for a while now and some of it is just hitting stores this week.
Wave 3 Sensei Single Packs
As of this writing, the availability of these packs is in transition.
From the main TRU site, you can order Bad Juju, Flare Wolf, and Pit Boss. If you go to the mobile version of the site you can find those three plus Chain reaction.
While Buckshot is listed on the main site, it is not yet available to order.
With that being said though most physical locations seem to have plenty of stock of all five figures.
Wave 3 Creation Crystal Single Packs
There are 8 different Creation Crystals being shipped in the Wave 3 assortment, but only the four listed above are new in this Wave.
Wave 3 Creation Crystals have also been spotted at Walmart stores, but if you're stopping in to TRU to pick up the new figures, there's a good chance that you'll be able to find these there as well.
Wave 3 Creation Crystal Triple Packs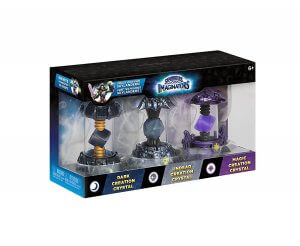 As of this writing these two triple packs have only been spotted on Amazon. Both packs are still readily available.
Wave 3 Adventure Packs
The Enchanted Elven Forest is the final Adventure Pack to be released for Skylanders Imaginators. While it has been released at TRU first, it will be available everywhere eventually.
Other Releases
Alongside Wave 3 you may have noticed a few other items hitting the shelves.
Store Exclusives
Legendary Pit Boss is now available from Toys R Us.
Solar Flare Aurora is now available from Target.
Holiday Variants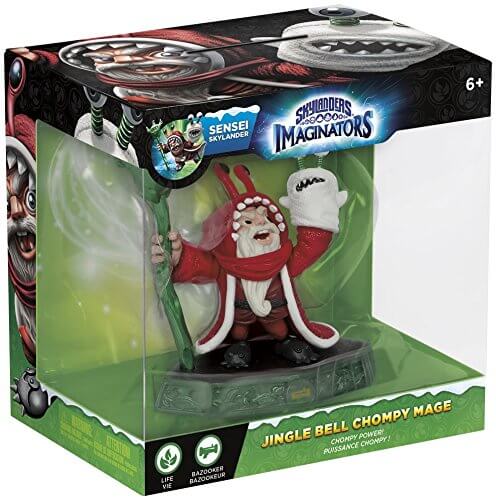 Arriving a little bit later than anticipated, Jingle Bell Chompy Mage is making his way into stores.
He was first sighted at GameStop, but is slowly making his was into TRU as well.
I expect most major retailers should have him on shelves in the next week or two.
Thumpin' Wumpa Islands Adventure Pack
While it was available from Day 1 in the PS3 and PS4 (Crash Edition) Starter Packs, the Thumpin' Wumpa Islands Adventure Pack is now available to purchase separately.
This Adventure Pack varies from what you would typically expect to find.
Instead of one figure, one crystal, and one level piece, you will simply find two figures: Crash Bandicoot and Dr. Neo Cortex.
There is no Thumpin' Wumpa Islands level piece.
Simply putting Crash or Cortex on the Portal will unlock the new level.
This pack was also spotted first at GameStop, but it can be ordered from Amazon (20% off with Prime) and it has also been seen at Target.