It appears that the full release of Wave 4 may be here.
It's a little earlier than I expected, but the more I think about it, the more it makes sense.
As Skylanders Imaginators was a launch title for the Nintendo Switch, they wanted to release a new Wave of figures at the same time. However, TRU still wanted their early release so that showed up last week.
I'm sure more and more will show up throughout the day and definitely throughout the coming week, but here's a quick look at what we know and what we've seen so far.
Wave 4 Figures
There are two new standard figure packs releasing in Wave 4. These include:
This is the first time we're seeing Grave Clobber. His design and play style seem to be pleasantly surprising a lot of people so far.
Pain-Yatta we've obviously seen in the Combo Pack already, but here is the Single Pack that I know many of you have been holding out for. I will note that the Rock Candy Pain-Yatta (Chase Variant) has been spotted in these Single Packs as well.
Additionally, there are two new variants to look out for. These are not technically part of Wave 4, but they are releasing at the same time. These include:
These are this year's Easter variants. We have have both regular versions of these figures already, but this is first time we've seen Air Strike in a Single Pack (he's previously been exclusive to the Gryphon Park Observatory Adventure Pack).
Availability
All four of these figures should be readily available at TRU as they got the early release last week.
All four figures have listings up on the Best Buy website, but no stock yet so you can't place an order.
The two Easter figures have listings up on Amazon with a release date of March 4th listed, so you can place your pre-orders Egg Bomber Air Strike and Hard-Boiled Flare Wolf there.
There have been rumors of a few in-store sightings on the west coast. I don't doubt them, but I don't have any proof to share with you either.
CANADA: The Wave 4 figures are up on the Walmart and Best Buy websites.
Wave 4 Creation Crystals
We're still trying to figure out exactly what Crystals are shipping in Wave 4, but yesterday we did get some good news.
A fan in Canada found some Wave 4 Crystals on the shelf at TRU.
Image Credit: Flame58 on darkspyro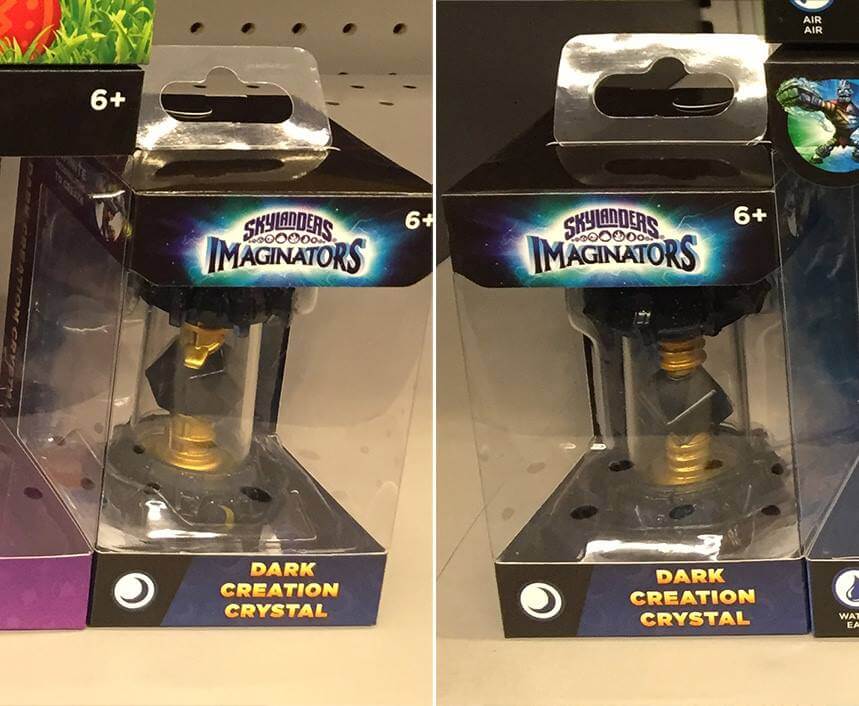 This included not one, but two different Dark Creation Crystal Single Packs.
So we now know that we can expect both the Dark Pyramid and the Dark Reactor crystals in Single Packs.
Shortly after this discovery, Amazon also added some images to their listing.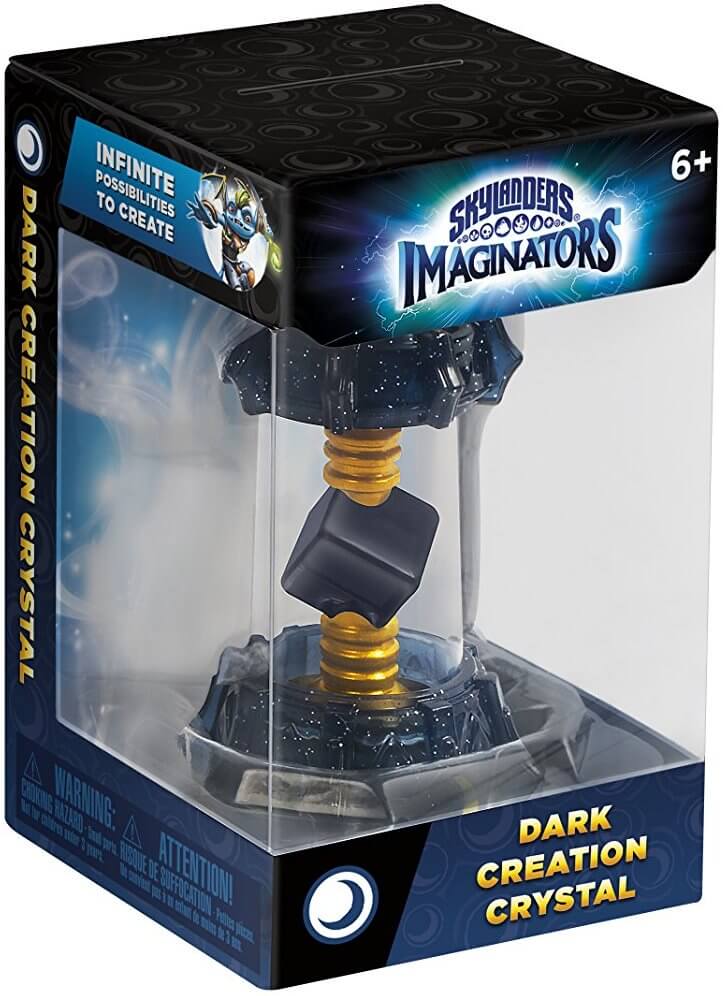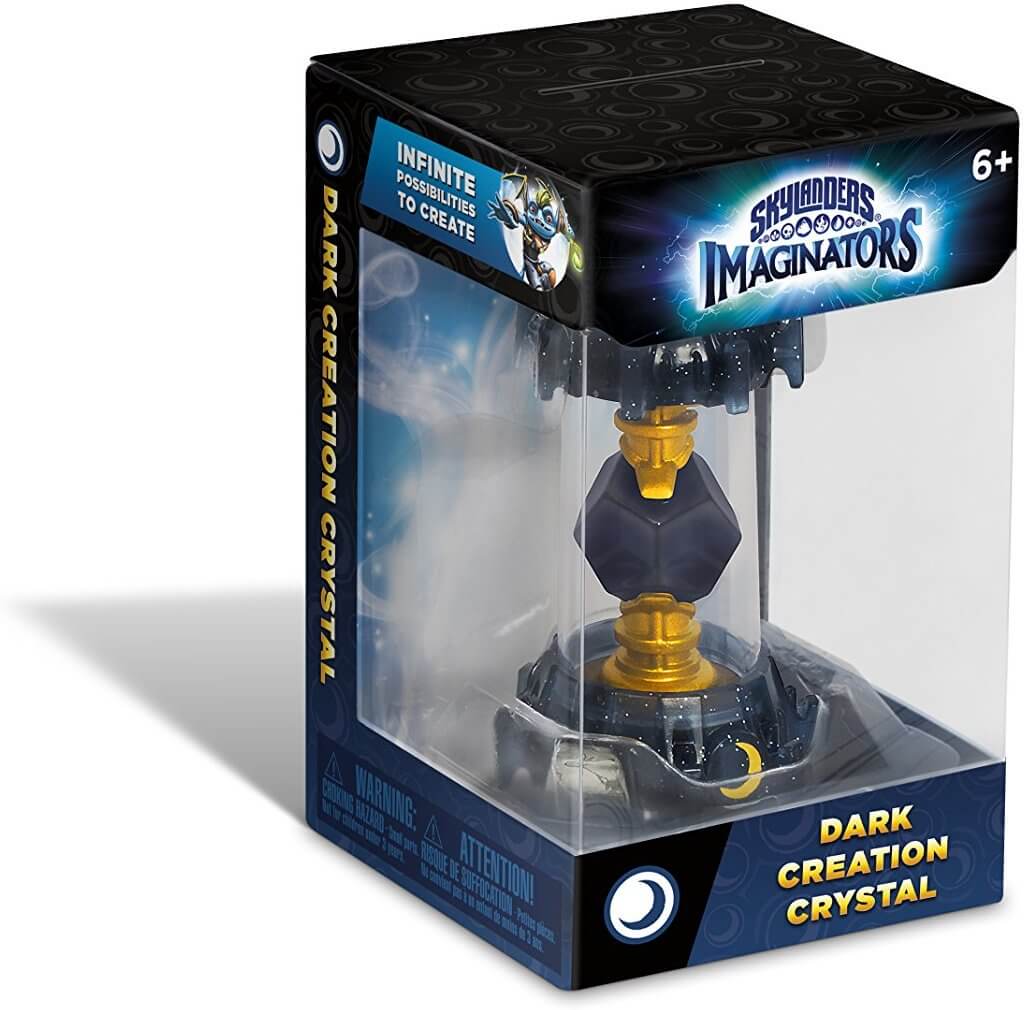 There have also been a few rumors of these being spotted in-store on the west coast. Again, I don't doubt them, but I don't have any proof to share with you.
Cursed Tiki Temple Adventure Pack
Still no sightings of the new Adventure Pack, but we weren't expecting that until March 12th anyway.
Should have more details soon.