Thanks to a special late night exclusive from Family Gamer TV, we now have a name for the Life Knight in Skylanders Imaginators.
Say hello to Ambush…
From a design standpoint this has been my favorite Sensei we've seen so far.
After watching the video, I'm liking him even more. He seems to have a good mix of melee and ranged attacks.
He should fit nicely into my fighting style.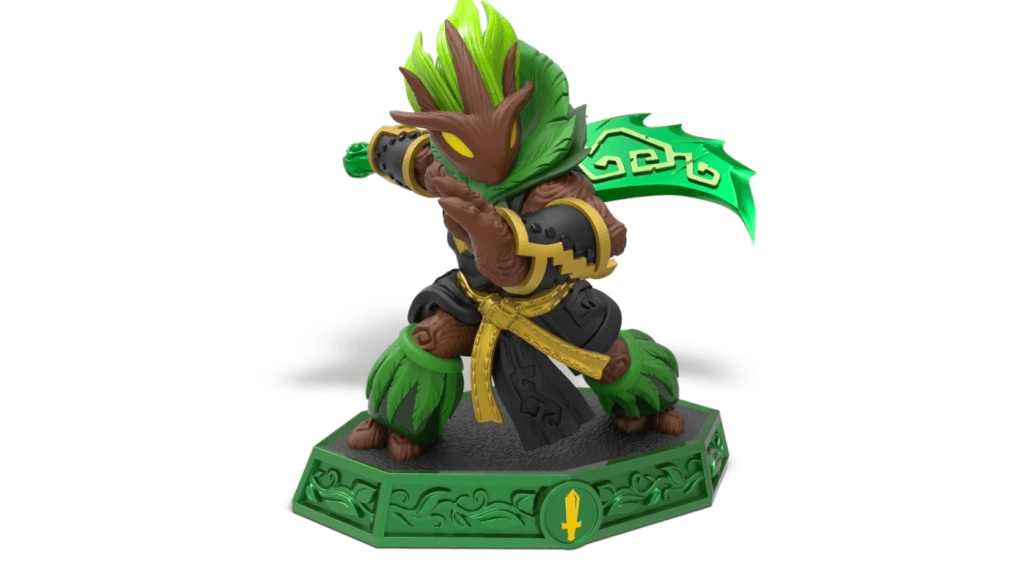 How do you like Ambush?