Today is the big news day. Coming out of Germany where Gamescom is being held, we have loads of awesome SuperChargers news to share.
Skylanders Go Online
While we have known that some form of online play was coming to Skylanders SuperChargers, we finally have some clarification. We will have:
2 Player Online Co-op in Adventure Mode
4 Player Online in Racing Mode
That's right. For the first time ever you will be able to play in Adventure Mode, with your friends, from different locations.
Voice chat will only be available for people on your friends list.
Skylanders Racing
As we've expected with the Vehicles, there is going to be a big focus on Racing modes.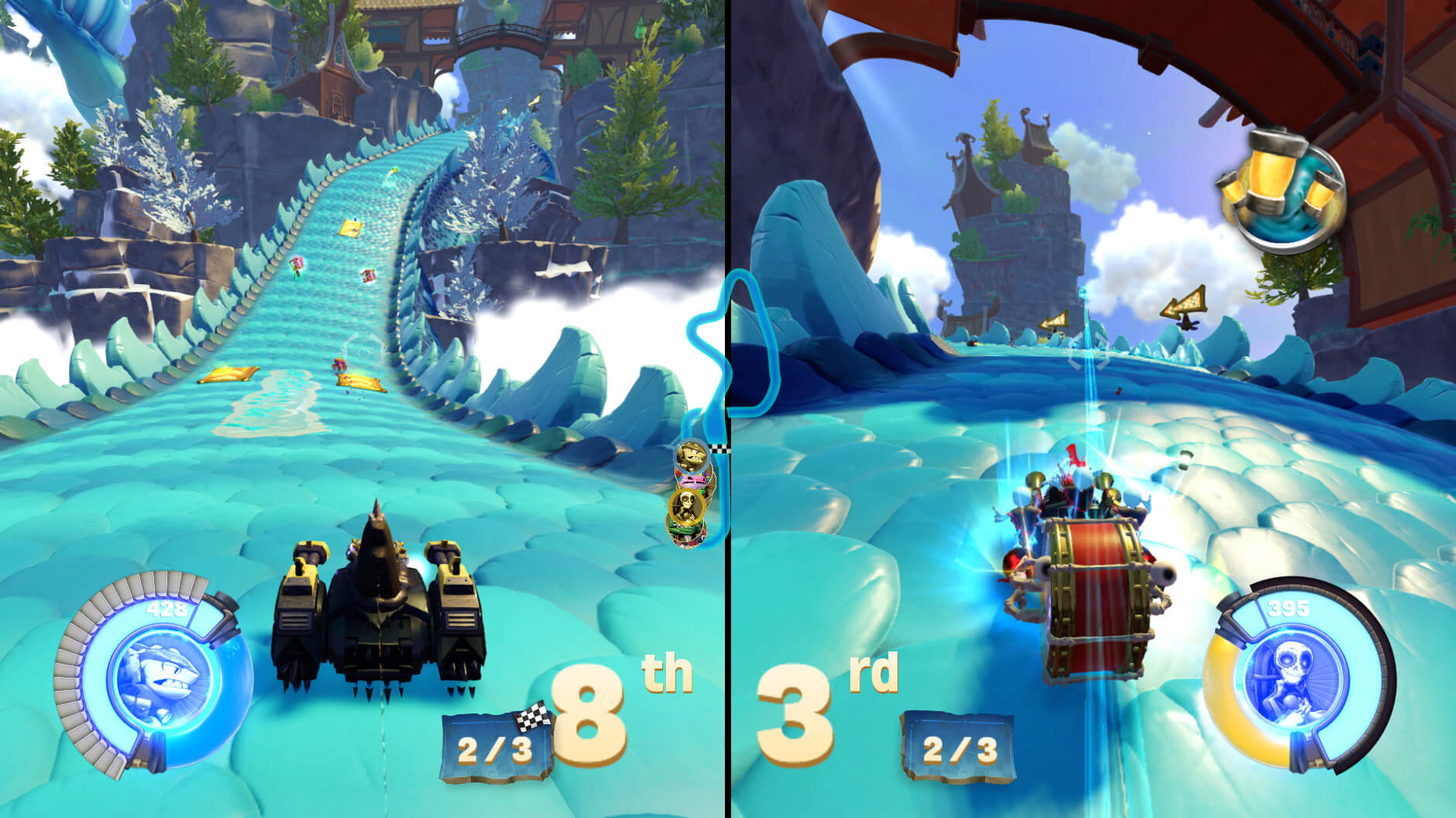 Included with the Starter Pack there will be 6 different Race Tracks to choose from. There are 2 Land, 2 Sea, and 2 Sky Tracks.
You can race with:
2 Players on Split Screen (Local)
4 Players Online
Not enough? Keep reading…
Racing Action Packs
There will be three different Racing Action Packs. These packs are taking the place of Adventure Packs and Battle Packs that we've seen in the past.
Each Action Pack will include:
1 SuperCharger
1 Vehicle (the SuperCharger's Signature Vehicle)
1 Villain Trophy
These packs will retail for $34.99.
What Do the Trophies Do?
The real magic of the Racing Action Packs is the Trophies.
The villain trophy unlocks two new tracks and new modes, including SuperVillain Cup, Boss Pursuit and Mirror Cup. There are 12 boss villains across all three packs, with four in each pack, which players can defeat and play as. Fans can then store these boss villains on their villain trophy toy to play at a friend's house.
As stated in the press release, each Trophy will unlock 2 new Race Tracks along with a few other Boss battle modes.
These Boss battles are really the key though.
Each Trophy will allow you to battle 4 different Villains. Once they've been defeated, you will be able to save their information to the Trophy. This will allow you to race as the Villain you have defeated.