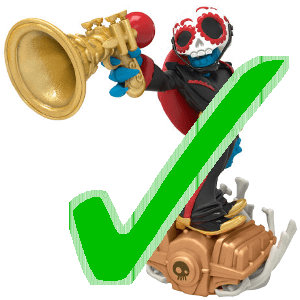 We're rapidly closing in on launch day for Skylanders SuperChargers. So I figured it's about time to put out one of my most requested resources over the past few years.
This is the Skylanders SuperChargers Day 1 Shopping List:
This is a simple, one-page, printable, PDF checklist that spells out what will be available on Day 1 and breaks it down by retailer so that you know what to look for at each store.
Checklist Notes
This list is basically just Wave 1, but it includes variants.
I have not added the Combo Packs to this list. While I do still believe they are part of Wave 1, it does not seem like they will be available on Day 1.
If this changes, I will be sure to add them to the list.
I also have not added Wave 2 to this list. While some TRU locations had Wave 2 available on Day 1 last year, it is not the norm and I can't promise that it will happen again this year.
If you want a reminder of what's in Wave 2, you can check out the list here. Feel free to make an amendment to your own personal shopping list if you like.
Don't want to run around?
If you don't feel like heading out to the stores, pre-orders are still available online from all major retailers including:
Enjoy!