As we've grown accustomed to over the past four years, Toys R Us will put a big focus on the upcoming Skylanders release.
SuperChargers Event at Toys R Us
Next Saturday, September 12th from 12-2 PM you will be able to play Skylanders SuperChargers at all Toys R Us locations.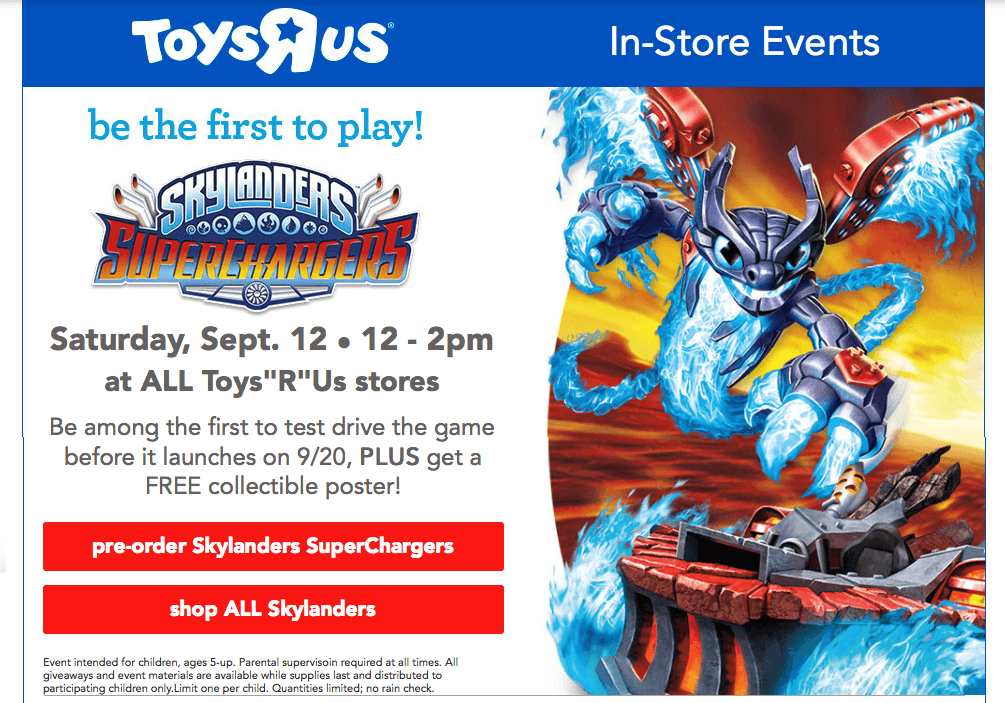 As it states in the fine print, this event is intended for children. So if you don't have a kid with you, I wouldn't expect to be able to play or get the free poster.
Midnight Openings
Then in two weeks we're looking at the official launch of Skylanders SuperChargers!
In previous years we haven't seen a lot of Midnight Openings, but TRU is usually good for a few as well as most 24 hour Walmart stores.
This year TRU has once again published a list of stores participating in the Midnight Opening for SuperChargers.
All other stores will be opening early (8 AM) on Sunday morning to celebrate the release of SuperChargers as well.
I haven't heard about any other Midnight Openings yet, but as soon as I do, I'll let you know.